By Ar. Shreya Kulkarni
Photography: Kota Nakatake & Shinichiro Himematsu; courtesy the architect
Read Time: 2 mins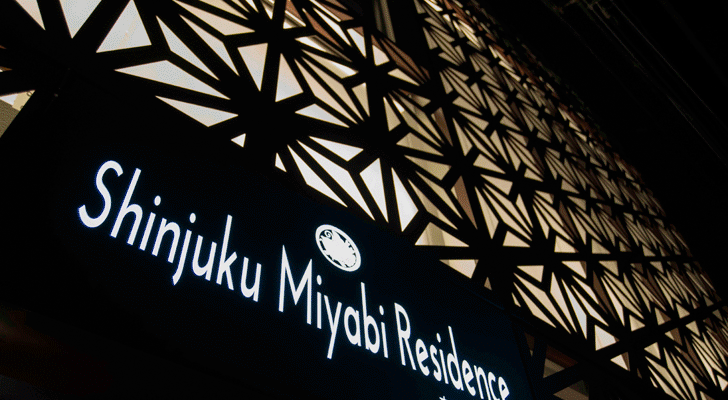 .
Himematsu Architecture Studio introduces the traditional hemp pattern as the focal loci of a quaint hotel in Tokyo – marking its cultural authenticity on the tourist map…
With the upcoming Olympics in Tokyo this year, and as part of strengthening the city's tourist i
nfrastructure, the Shinjuku Miyabi Residence as the little hotel is called, is in the city centre and facilitates an eased-out transport connectivity with various tourist spots including Shinjuku Gyoen – a traditional Japanese garden that favours a majority of its visitors.
hemp leaf pattern
Whilst this becomes its primary attraction, its built form incorporates a contemporary translation of the 'hemp leaf' - an integral symbol of Japanese culture traditionally used for patterns on baby clothes.
.
.
The dramatic skin of the building is composed using 2-mm thin laser-cut aluminium panels of hemp leaf silhouettes framed together by a steel structure; and further accentuated by a warm hued illuminating bed as a backdrop set in between the external wall and panels, thus lighting up the street as a narrative beacon at dusk.
plan
The elongated façade discontinues at the parapet of the third level to accommodate a view for the terrace. The planning includes guest rooms on three floors, each naturally lit by the openings on the anterior, vertical connectivity, service areas on the rear and a shared common space in the basement.
.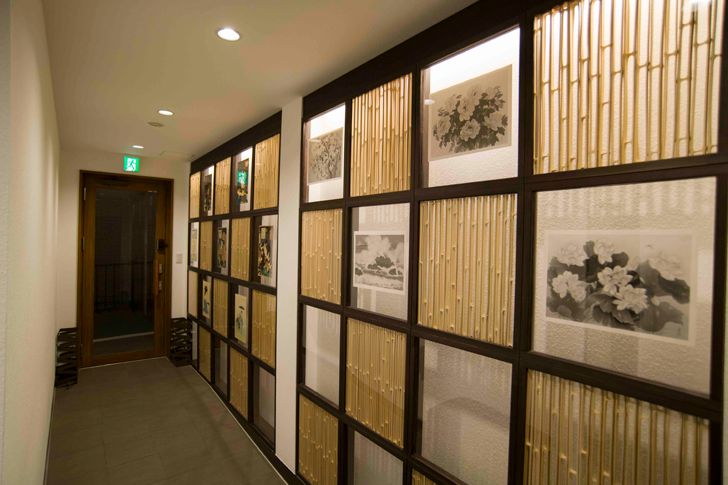 .
guest room 1
guest room 2
guest room 3
.
The design vocabulary continues in the interiors as a feature wall in the lobby that hosts traditional Japanese paintings on alternative pine-chequered panels, alternated with back-lit panels ornamented by split bamboos. The pale walls juxtaposed with lacquered glossy black wood compliment the lacquered Akamatsu wood flooring; whilst trio is balanced by a contrasting decorative false ceiling.
Optimised air-conditioning is a
smart inclusion,
where carbon-dioxide controllers and humidity regulating walls cut on maintenance costs, simultaneously adding to the comfort.
Fact File:
Project Name: Shinjuku Miyabi Residence
Program: Hotel
Architectural Design: Himematsu Architecture
Structural Design: Kume Structural Research & Development Office
Facility Design + Construction: C.H.C System
Constructor: O'hara Architectural and Construction
Total Floor Area: 132 square metres
Location: Tokyo Japan