IAnD Exclusive
Nostalgia
By Saranin Artemy
Photography: Saranin Artemy
Read Time: 2 mins
Saranin Artemy revisits his eclectic youthful design for a trendy café in Perm, and realizes that surprisingly, it has more relevance today than it did eight years ago!
A few years ago, in Russia, the Urals, the city of Perm, there was this trendy cafe - Amarone on Kuibyshev Street. Popular amongst the youth, it had a nonchalant vibe, but obviously needed refurbishing.
The challenge that ALLARSTDESIGN was invited to meet was to create distinct Western accents (since the cuisine was a mix of American, Thai and Japanese) and a hipster atmosphere, focusing on the youth. The owners of Amarone were very worried because the institution was a popular hangout and the challenge was to radically change the existing design and yet retain its popularity.
I began by studying several websites and the language of the internet and social media. For the first time in the world, I used hashtags on the facade (before that I hadn't seen hashtags in everyday life, I studied meta tags, hashtags in html code, so they appeared on the facade). My customers completely trusted in this facility and a new story began. Let me remind you, it was 2012.
.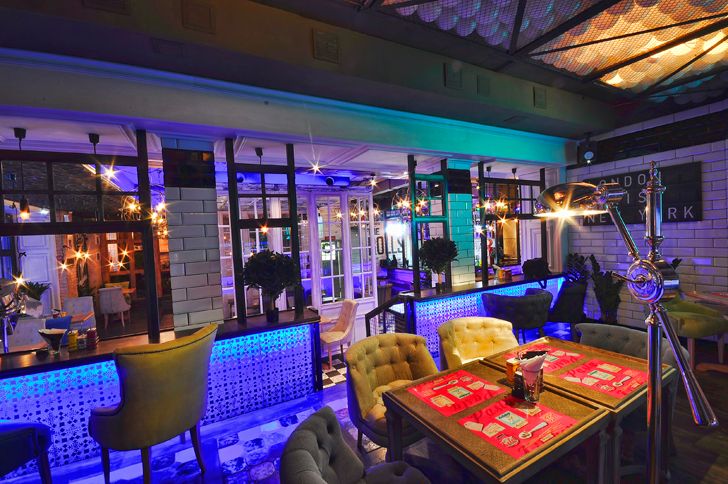 .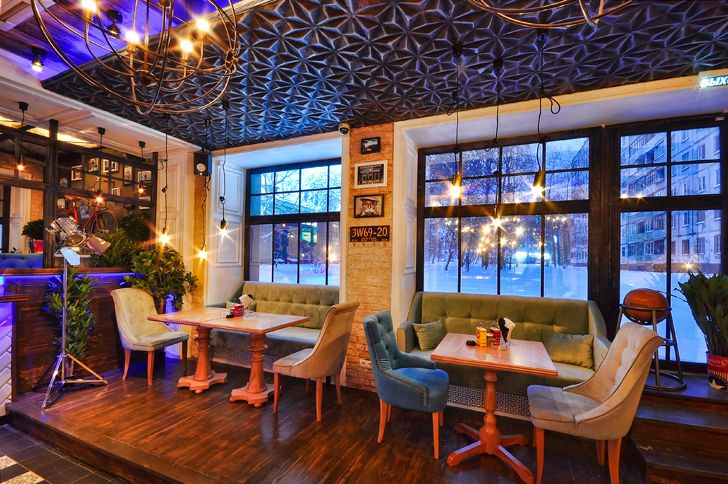 .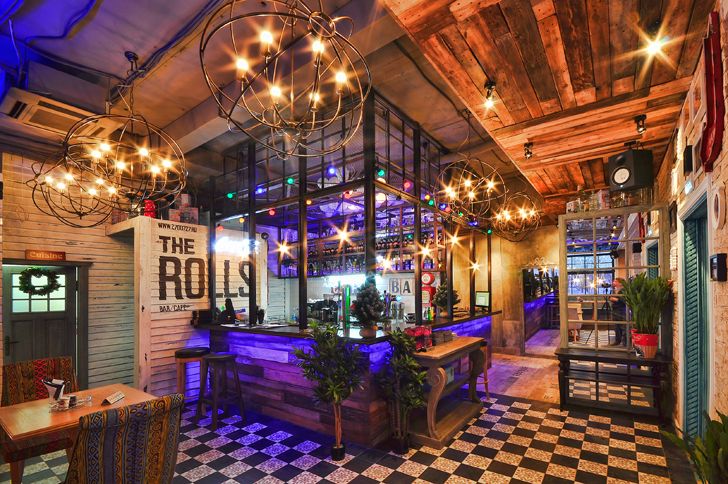 .
Inspired by the most spectacular and interesting newest trends in home decorating, I used the mix-and-match principle to design a creative environment with a surprising combination of traditional and reclaimed supplies. Blending conventional and modern materials with modern and eclectic styles, I used reclaimed wood, unique light fittings, vibrant interior colors, unique ceiling designs and comfortable upholstered furniture in bright and light-weight neutral colours, inventive wall decorating ideas and lots of glass components to give a fillip to the various zones that I created within the 120 sq. m. space turning the café into this wonderful, inviting and classy espresso store.
Most of the decorations and furniture we ordered in the USA, the first Edisson lamps! The white tiles, unfinished wood, metal grunge - here they simply fell into the then new industrial loft trend, and the interior quickly gained popularity, won in Moscow, Novosibirsk, Perm, became a laureate in serious nominations, quickly picked up by the media in Russia, Canada, the USA, China, Korea, India , Czech Republic, Iran and others.
Today, ROLLS café No. 1 - still works its magic, after eight years! Nothing has changed. And the relevance of such an interior, today, is only increasing.
I am pleased to return to this institution because it's nice to remember how everything was in the details. And many did not believe in this success, because back then, it was a new design language.
For Russia, in the city of Perm, the interior turned out to be unprecedented.
Design Firm: ALLARTSDESIGN
Location: 67/1, Kuibysheva st., Perm, Ural, Russian Federation