Photography: Decon Photo Studio (Hiroyuki Oki); courtesy Mamoru Maeda
Read Time: 2 mins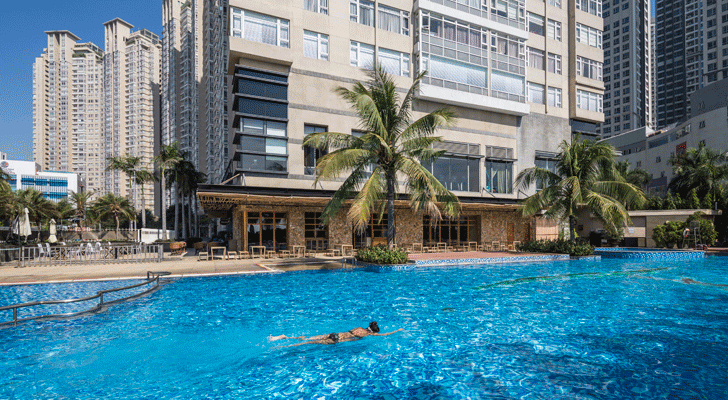 .
Designer Mamoru Maeda creates an earthy restaurant on the ground floor of an apartment block, lending it an enviable resort-like appeal…
Imagine having the luxury of a resort-ish beach shack just below your apartment block, overlooking the residential pool… Well, that is just the kind of site that designer Mamoru Maeda of SEMBA Vietnam was presented with; and but naturally, he rose to the calling.
So, we have this rugged-looking beach-shack-like ambient pizza restaurant that Maeda has gone all out to celebrate, with a close-to-nature theme for added effect.
.
.
Following an earthy palette of light tonal variations of umber, and using hemp, bamboo and rope, rough plaster and stone, and live tree trunks, he creates a seminal shack interior overlooking the pool for the most part, and connecting with it along one side via floor-to-ceiling tempered glass doors.
.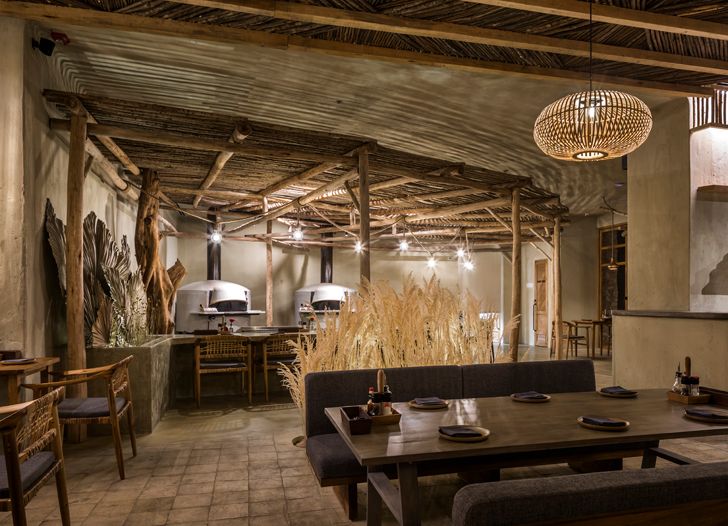 .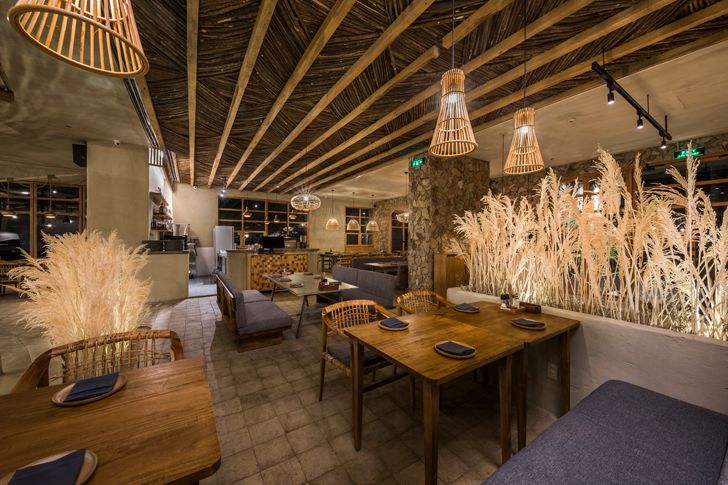 .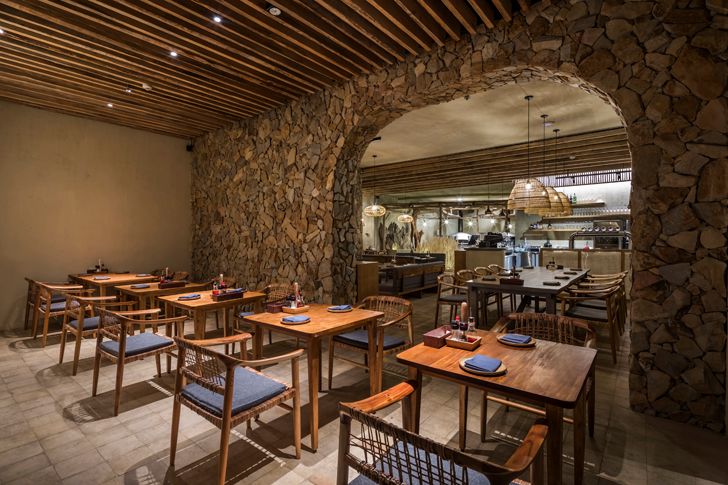 .
.
.
Straight-lined furniture is strategically interspersed with a few soft forms and blue upholstery with serviettes to match create a breezy, carefree atmosphere. Benches and long tables correspond to an outdoorsy ambience in the alfresco area flaunting the pool on one side - the setting perfectly suited to carefree and casual lounging just after a swim.
.
Two sections of display kitchens spin the drama indoors as hand-tossed pizzas from native organic ingredients and an in-house production of cheese warm one's palate. In keeping with the cuisine and to augment the organic earthiness the eatery upholds; all materials in the interior are put together via hand-crafted techniques rather than machine-made ones.
Ceilings, roofs, stone walls and large tree trunks stand out as objects as dried flowers add to the minimalist quotient of décor.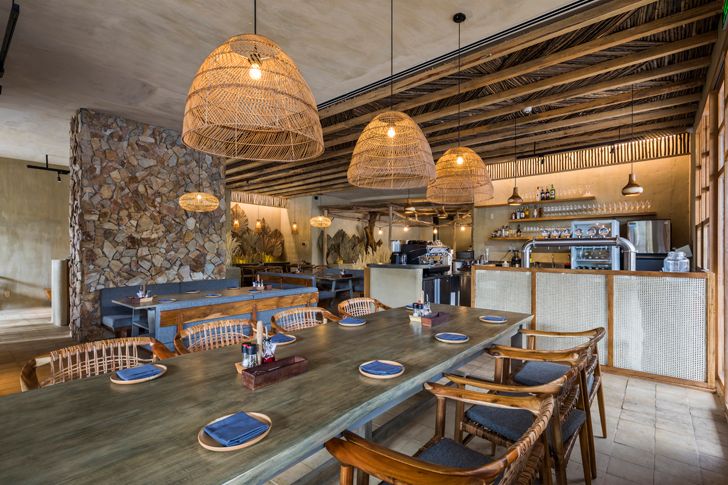 .
.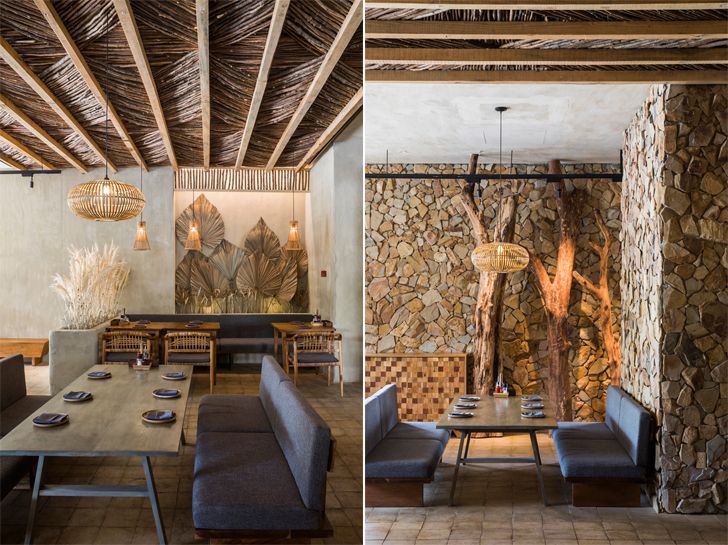 .
.
As Maeda concludes, "I thought that the flow of 'withering equates aging' is natural in living things and plants, and it is important to understand the ephemeral nature of life." Linking this "aesthetic of thanking the earth and remembering the importance of life" to the brand concept of the pizzeria, he has put together a largely playful and subtly soulful interior!
Name of Project: Saigon Pearl
Design Firm: SEMBA Vietnam
Principal Designer: Mamoru Maeda
Gross floor area: 257.7 sq. m. (terrace 155.7 sq. m.)
Location: Ho Chi Minh city, Vietnam