Photography: Mark-Weinberg & Conrad New York Midtown; courtesy Stonehill Taylor
Read Time: 1 min 30 secs
.
Design firm Stonehill Taylor spearheads the complete renovation of Conrad Hotels & Resorts, Manhattan, where each of the suites resemble a metropolitan pied-a-terre rather than a traditional NYC hotel room…
The 562-suite-only hotel features Central Park views, best-in-class amenities, and a

signature restaurant and bar with its prime location in the heart of Manhattan. With a design that is innately residential, it invites guests to experience what it would feel like to live in

Manhattan.
.
Characterised by spacious suites and a curated art collection, its lavish and comfortable interiors follow a jewel-tone colour palette, custom-designed furniture, herringbone wood floors, hand-tufted wool rugs, and Carrera marble bathrooms. All its suites are endowed with generous floor plans, ranging from 500 sq. ft. one-bedroom suites to 3,000 sq. ft. two-storey penthouses.
.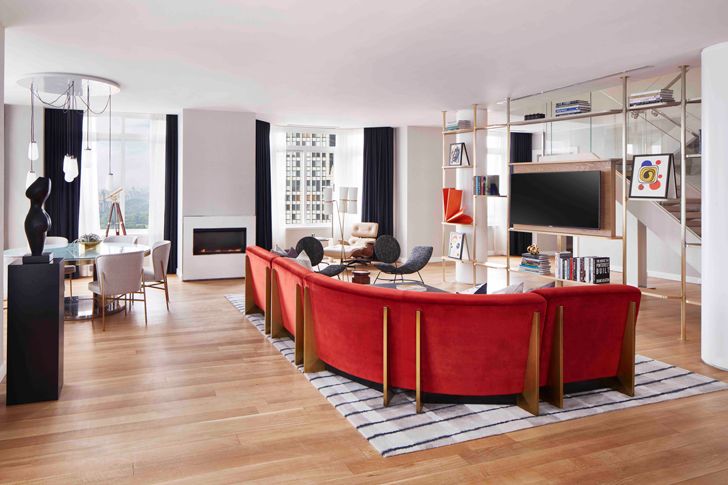 .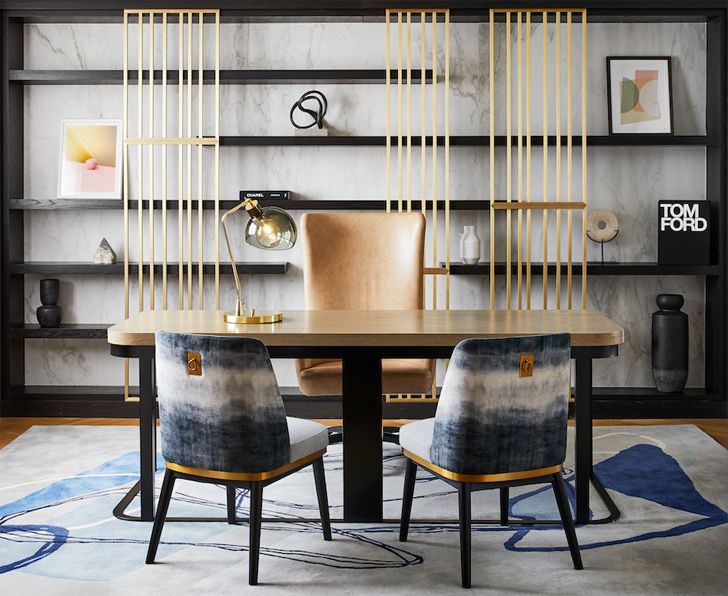 .
.
.
The hotel sustains its legacy of contemporary art and is home to an extensive art collection featuring references to Abstract Expressionism, Pop Art, street photography, jazz improvisation and the like. It also integrates state-of-the-art technology to cater to its former identity that was rooted in hosting Hollywood notables, and carry on its legacy as a major player in the entertainment industry.
.
With thirteen premium suites to provide guests with a distinct style of living, besides luxurious event spaces, diners, and bar options, the interiors create an inspired and distinct reflection on the location, space, history, and culture of the place. The design succeeds at depicting a seamless connection between contemporary design, leading innovation, and curated art, a calculated restraint is key to its interiors.