Photography: Eresh Weerasooriya, Jayanath Silva; courtesy the architect
.
Playing to the scenic views and the contextual vocabulary, Ar. Jayanath Silva of Genesis Design creates a haven in Somawathie, Sri Lanka…
Somawathie is an area of unparalleled beauty. With clear blue skies and the native jungle, the unspoilt landscape candidly enthralls a visitor. It is here that the Central Bank needed a circuit bungalow for the Governor and their VIP cadre, together with the related service facilities for the staff and their security pool.
Consequently, Architect Jayanath Silva's architectural intervention has two separate habitats – the VIP quarters and the staff quarters - that follow an unarticulated Cartesian geometry enclosing a space that exists amidst the shrubs, but produces an enclosure of luxury and spectacle.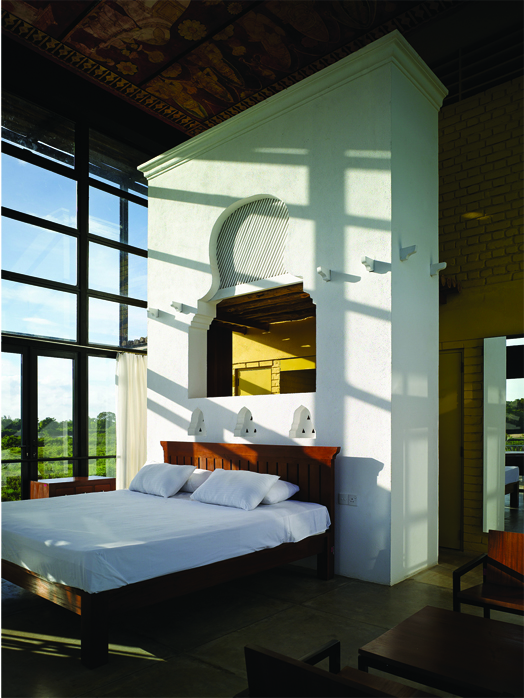 .
.
The VIP Bungalow has two double-height rooms and balconies that offer magnificent views across the captivating landscape; and two smaller rooms for larger families. It is also additionally equipped with a pantry and a service sleep-over room. A viewing deck captures the panoramic view of the site and acts as the public space - a deck under the skies. The Service Block has a dormitory for drivers and security, a dining hall and additional lower grade rooms for the other executives of the bank.
.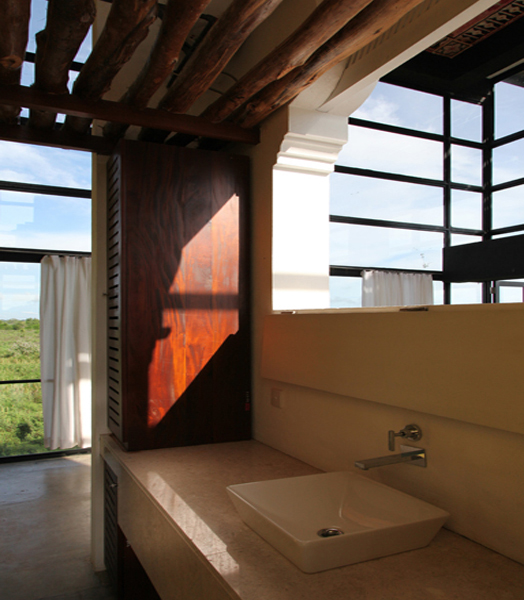 .
Owing to the flood-prone area, both buildings stand strongly on RCC stilts – a fact that adds on to charm and excitement of being safe and yet amidst the jungle with wild elephants in the distance.
.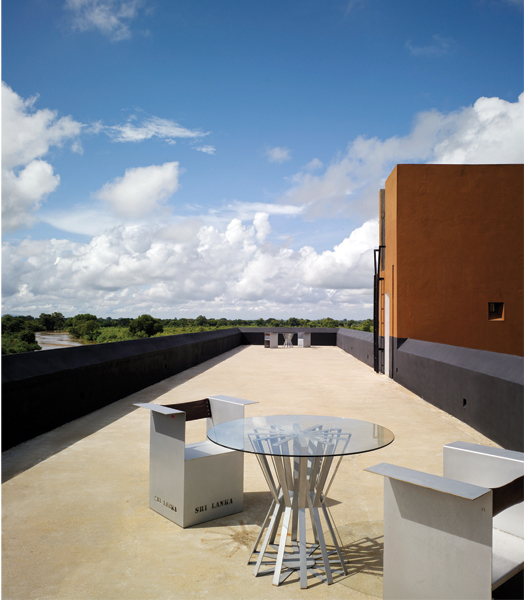 .
Pragmatic considerations include: a minimal massing to minimize footprint and maximize panoramic views, natural light and ventilation; thermally insulated roof to reduce solar gain and thus felicitate cool interiors; and the insitu RCC framed structures are thermally insulated to withstand the wilderness.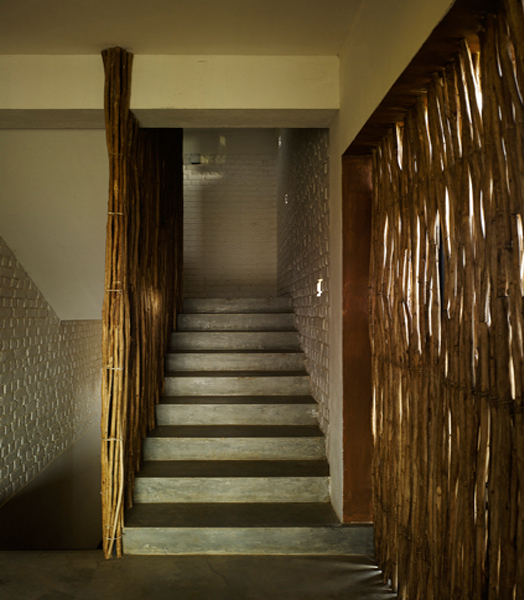 .
Ushering in a sense of environmental responsiveness, cinnamon twigs from nearby scrubs screen the glazed areas from the direct sun and create a symphony of chiaroscuro elements throughout the home as it stands tall presiding over the rugged landscape of this natural terrain.