Info & Images: Courtesy i29 Interior Architects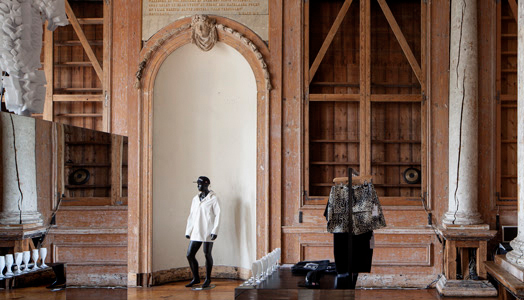 .
Fashion, art and design sit alongside media, beauty and food in the two distinct retail spaces designed by i29 Interior Architects in Amsterdam.
April 17th saw the opening of a new creative platform, enlivening the monumental Felix Meritis residence at 324 Keizersgracht in Amsterdam. Meant to host numerous events and exhibitions organized by both Frame Publishers and Foam Photography Museum Amsterdam, the area is supported by 2 distinctly designed retail spaces showcasing fashion and design.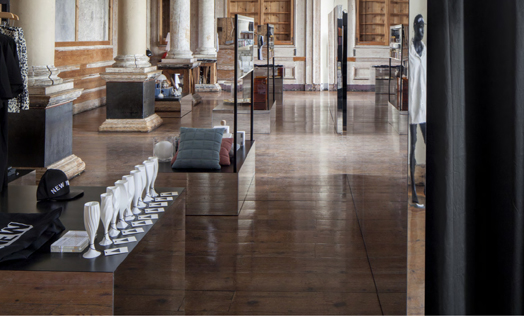 .
Optimizing synergies in fashion and design, the Frame Store offers a three-dimensional experience of the magazine – a creative and innovative universe that surprises and inspires. The world of Frame shows what good design can do, and is a celebration of beauty, functionality and accessibility through timeless products, aiming to stage new talents, new products and new brands from various genres.
.
The interior of the canal-side store is just as inspiring as its innovative products. The monumentality of Zuilenzaal – an attraction in itself – has been heightened through an intervention by i29. Transforming the space into a mirrored universe, the award-winning designers elevate and reflect its grandeur.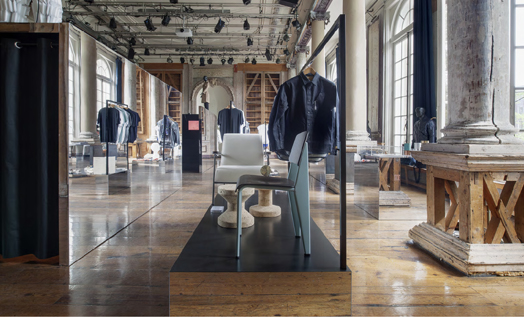 .
To i29, the multiple use of mirrors throughout the monumental space stands for reflection of time and history; the old versus the new. Furthermore it represents Frame's role reflecting on architecture, interiors and products as published in it's magazine. Products are presented on series of single platforms with mirrored sides and black top surfaces with integrated black frames. The surfaces and products seam to float through space. The goal was to create a surreal world presenting the products without interfering with the quality of the monumental environment.
Two larger mirrored objects contain fitting rooms, a small art gallery and stairs that offer a different perspective for the visitors climbing them, and a surreal image for the other visitors in the shop looking only at the top half of these personages. The contradiction of this minimal and modest intervention is that the volumes are absorbed in the existing space and seem to disappear thereafter. At the same time they add extreme sharpness and intensify the experience of the existing space more than ever before.