IAnD Exclusive
Design Blast FIFA
Photography: Courtesy the architect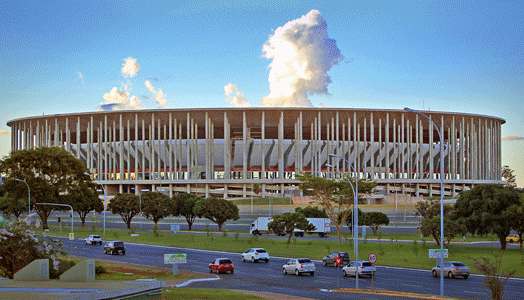 .
The National Stadium of Brasilia 'Mane Garrincha' is a modern arena that can receive any duel on the planet!
Speaking about the challenge, architect of the stadium Vincent de Castro Mello informs, "The challenge was to devise an arena that nestled in the heart of the capital, and could maintain the architectural line that made Brasilia a World Heritage Site."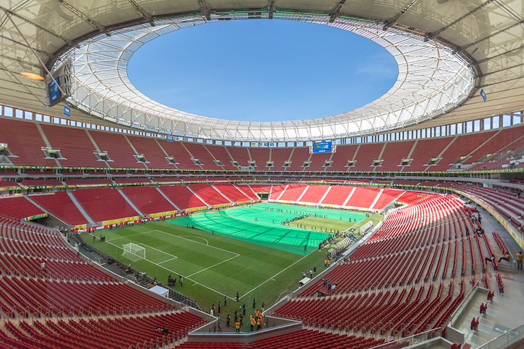 .
Predictably, Mane Garrincha is the new architectural landmark in the city and the second largest arena of Brazil with a preoccupied design concentrating on economic and environmental sustainability. Referred to as an Eco arena, the design model could prove to be adopted in future World Cups too.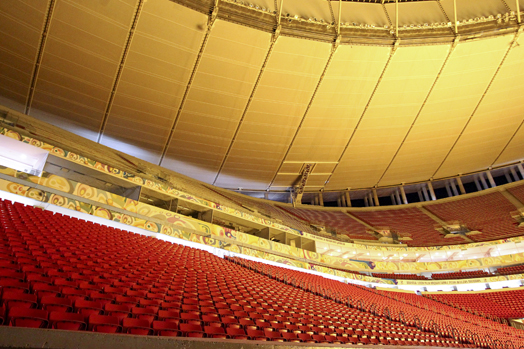 .
The only sports stadium in the world awaiting the LEED Platinum Seal, its highlight is its polytetrafluoroethylene (PTFE) and titanium dioxide (TiO2) coated fabric membrane roof, which in addition to offering protection from sun and rain, has the ability to break down and absorb nitrogen oxides in the atmosphere, arising mainly from vehicular traffic, thereby controlling the environment.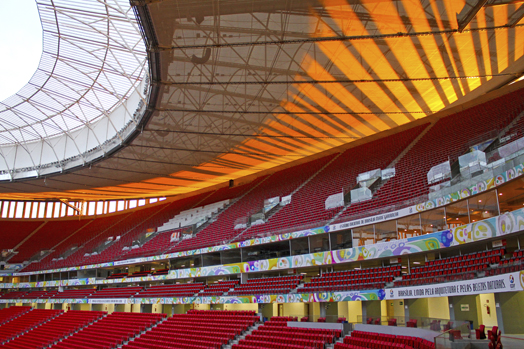 .
Additionally, the roof is fitted out with rooftop photovoltaics for conversion of solar energy into electrical energy, dual solar reflecting UV rays and allows the passage of stray light inside the stadium maximizing natural light and commendably reducing energy consumption. Besides the innovative roofing, the landscape design offers more than 6,500 different species of trees and has turned the vicinity of the stadium into a veritable green
museum
zone. Rainwater harvesting, replenishing the ground-water table and other 'green' components also abound.
.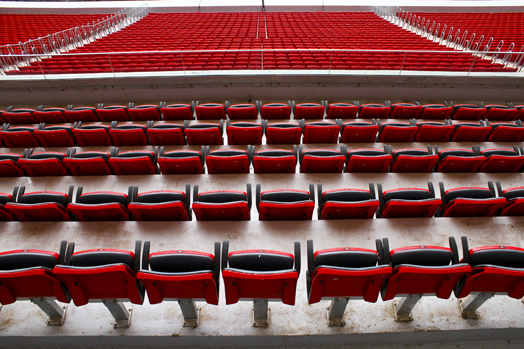 .
Continuing its unique application into the interiors, the slopes of the stands are angled to ensure 100% visibility from every single seat and the stadium seats no less than 71,000! The physical separation of the "bowl" area, bleachers and external terrace areas with ramps is purposeful. All passages, ramps, exits, hallways comply with set safety standards with runoff and maximum time of 8 minutes to the entire stadium.
.
On the terrace are located 288 concrete pillars that sustain the compression ring and the concrete roof structure; whereas the structure of the stands is on the inside of the big ring but not touching, to facilitate independent movement. This solution allows for thermal comfort at the stadium since it allows cross circulation of free air at the top of the bleachers.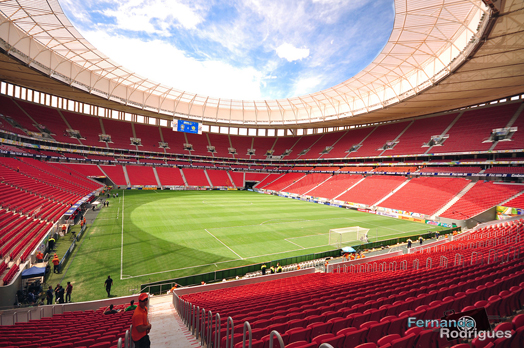 .
Interestingly the free column inspiration is one that pays a silent tribute to the open architecture of Brasilia, a majority of which is attributed to none other than Brazil's master architect Oscar Niemeyer.