IAnD Exclusive
Design Blast FIFA 2014
Photography: Courtesy World Wide Web
.
The FIFA World Cup 2014 Jersey and Boots sport a distinctive flair for trendiness and style…
.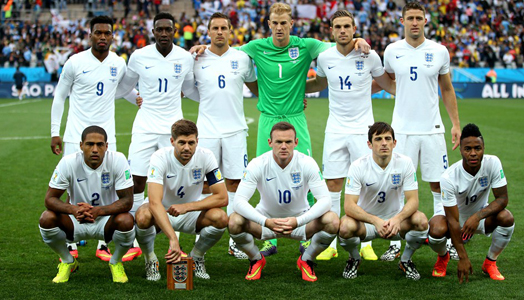 .
Leading manufacturers of sporting brands have tried to customize the official sportswear to improve efficacy, comfort and overall performance with precision-driven technology, technique and design. The pulsating ethos of the game and samba flair of the host country have inspired giants like Adidas, Puma and Nike to create uniforms that individual players identify and relate to; all within the set strict guidelines by the Fédération Internationale de Football Association.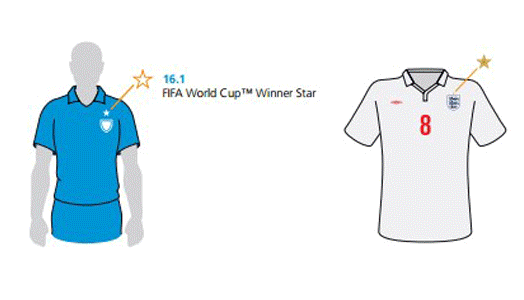 .
.
Right from the jersey, which comprises shirt with sleeves, shorts, socks, shinguards, and footwear (specific to no more than four colours), to sponsor logos, emblems of national teams, positioning, stitch et al is amazingly defined.
.
Intended to make a striking statement on field, Adidas' unique black and white Battle Pack shoe collection inspired by the war paint of native warriors has gold stripes representing the golden trophy. This collection comprises the blue and white Adizero F50Messi - at only 5.3 ounces, it is one of the lightest cleats in the game built with Traxion technology for maximum grip, speed and balance with Messi's "M" in the centre; the latest Predator; Nitrocharge that sharpens reactions on the field, providing strong push-offs for sprinting; and 11Pro that provides better pressure distribution and minimizes ground impact.
.
Nike defines innovative with the

Nike Magista

, Mercurial and Tiempo collections. Magista and Mercurial are made out of soccer-specific yarn that gives a sock-like collar fit at the ankle with textural knitted pattern; where hyper-venom Nike Skin material on the outer surface is designed to give players a soft touch with good speed control. Tiempo is designed to move with ultimate stability, traction and comfort, absorbing less water and drying fast; comes in

yellow and gold colours with a cross-stitch pattern

.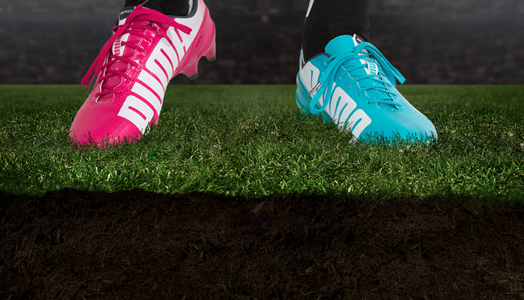 .
But Puma etches its signature in the trendiest pair of the season – two different colours – pink for the right and blue for the left boot, both

evoSPEED and evoPOWER Tricks Boot

s, whose one-way stretchable upper allows the foot to bend as much as possible, mimicking the barefoot kicking motion and allowing for one's best shot.