Photography: Courtesy Paul Hendrix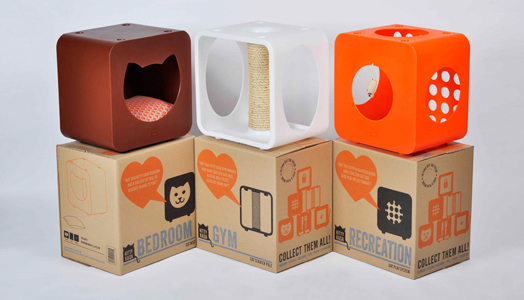 .
A creative idea turns a simple box into an innovative design solution. Here's what Studio Mango has done for pet cats…
When Charles Dickens said, "
What greater gift than the love of a cat!" little did he realize that a cat lover could actually take that love to great heights of innovation and creation.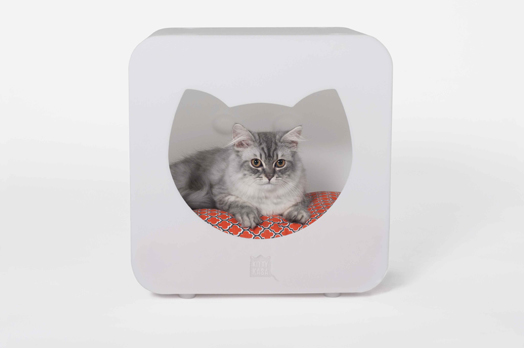 .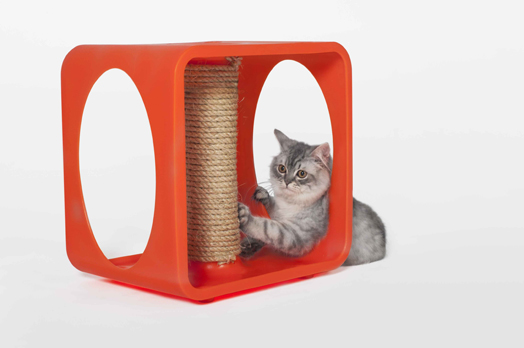 .
It really d
oesn't matter if your cat is
goofy, stubborn, playful, fat or snuggly, Studio Mango's pet
collection Kitty Kasa suits them all.
.
.
The collection is modular in nature and comprises stand alone cubes -

40 x 40 x 25 cm each, crafted from

LDPE plastic, which makes maintenance a child's play. Whether

stacked together or stand alone, these modules make a great habitat for cats to eat, sleep and play in. Incidentally, they have been lovingly termed as bedroom (sleep nest), gym (scratch pole) and recreation (to play), with more modules soon to be available. What's more their bright block colours – white, red and burgundy are designed to suit every décor.
.
Effectively realizing their commitment for animals, especially cats, ARNI foundation
in Florida, which goes all over USA to rescue pets from kill shelters and also when disasters like hurricane Katrina have taken place,
have joined hands with industrial and product designer Paul Hendrix of Studio Mango to conceptualize and structure the brand identity of their own
line of pet products under the brand name "
ARNI Says".
Kitty Kasa is
their
first product.