Photography: Ernests Sveisbergs & Kaspars Balamovskis; courtesy the architect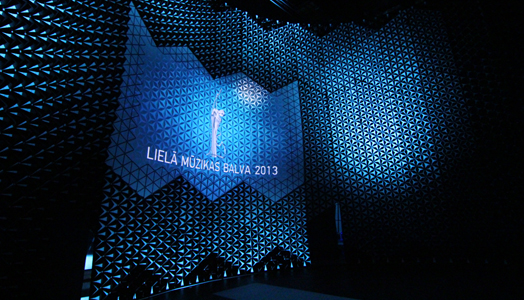 .
The scenography for the Grand Music Awards 2013 held at the Latvian National Opera House puts the spotlight on origami for heightened aesthetics…
Designed by architect Didzis Jaunzems, 12,000 elegantly folded black papers with varying apertures allow precise amounts of light to pass through. Aiding the light and video projections to filter through is the permeable white fabric onto which these papers are glued.
.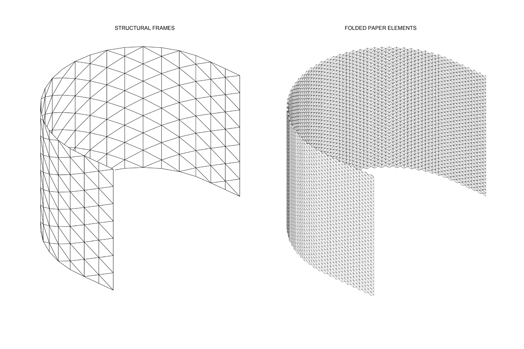 .
This fabric is then attached to triangular metal frames suspended from ceiling trusses; while different sizes of metal sticks inserted into the folded apertures create variegated openings, making dramatic projections on stage.
.
This is the scenario that greeted the deluge of music enthusiasts at the Latvian National Opera House for the Grand Music Awards ceremony 2013. With stage and set design taking on newer dimensions, what with digital contraptions into play; the scene was set to dazzle the audience as much with the love of music as with the symphonic rhapsody that played in tune with it via the changing LEDs.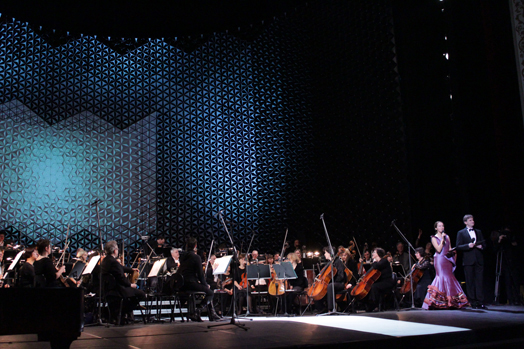 .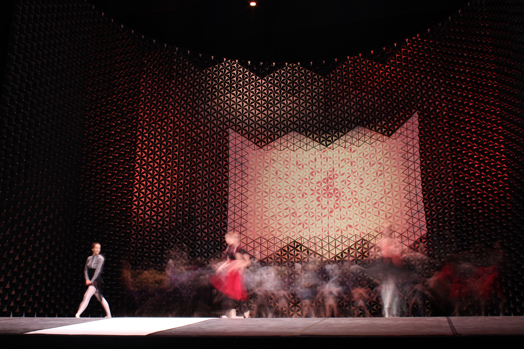 .
Multi-coloured background themes were achieved with assorted LEDs. "By mixing together lights of different lamps, it was possible to get almost any colour - like in a painting," says Didzis.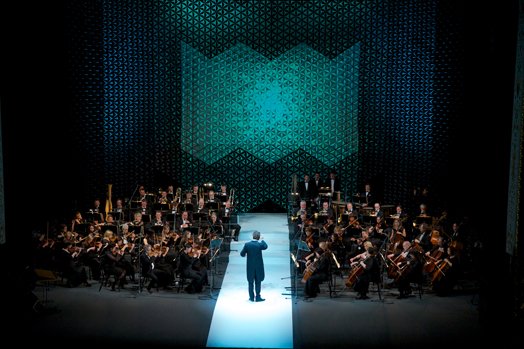 .
Interestingly, different coloured lights and videos conferred each award nomination with a unique touch, making it as special to the awardees as to the viewers.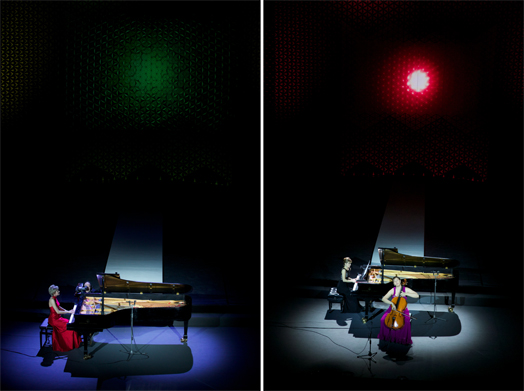 .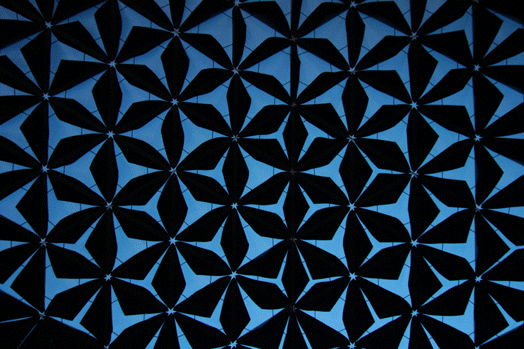 .
The smooth flow with which the origami 'buds' and blooms – sometimes took on bold geometrical patterns; whereas at others they allowed the orchestra or performer his spotlight. The resultant holistic blending of volume, light, video, and space made for a compelling audience engagement - deservedly winning the designer a unanimous applause.