Photography: Courtesy Foster+Partners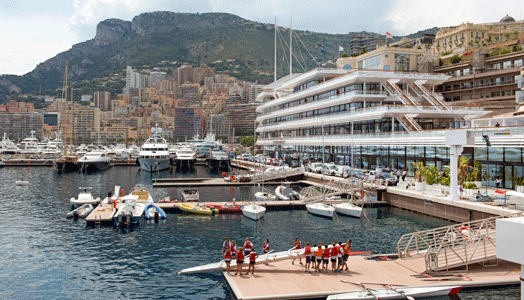 ©Nigel Young &
YCM_Carlo Borlenghi
With Monaco as the leading international centre for yachting excellence, the new Yatch Club building by Foster+Partners adds to the thriving seafarer atmosphere – both, in spirit and in building design...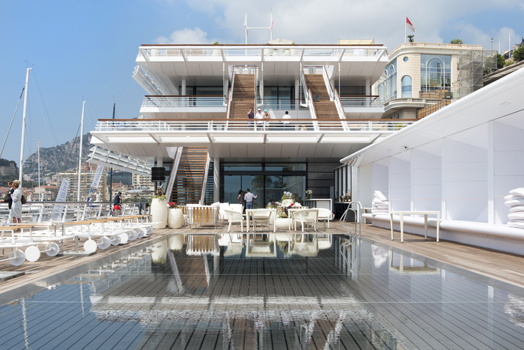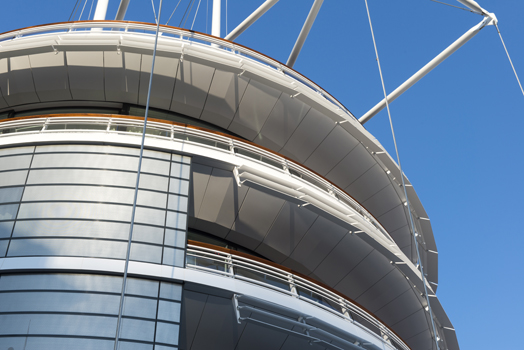 The new building forms the centrepiece of the remodelled harbour,
and is designed in response to the local climate. It sets high standards for sustainable design, powered by renewable energy and fitted with photovoltaic cells, solar thermal panels and sea water cooling systems to take advantage of the sun and waterfront site.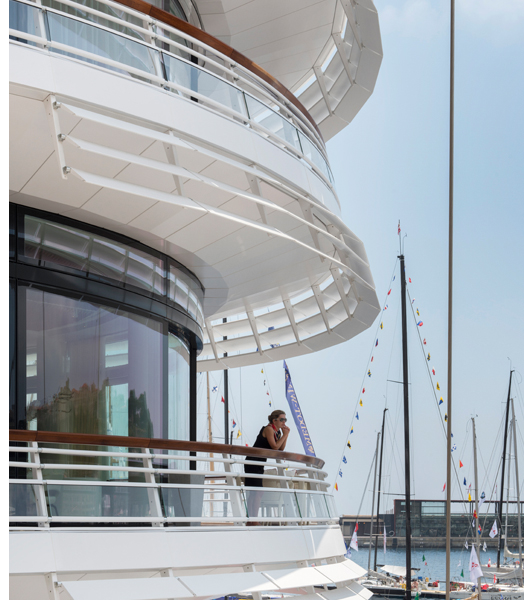 The architecture is a celebration of sailing – its large, deck-like terraces step up along the harbour to offer unrivalled views out to races at sea, as well as views inland over the Formula 1 Grand Prix circuit. The fully glazed harbour elevations can be opened up to provide uninterrupted views, while the open air observation decks and cascading terraces are shaded by retractable fabric screens, supported by masts and booms to evoke the image of a ship moored in the harbour.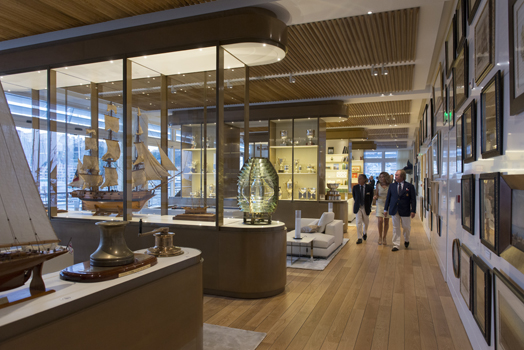 The yacht club is built on reclaimed land and extends the harbour to the east – the new YCM Marina can accommodate a range of craft, including sailing boats, and has 26 berths for 25-60 metre superyachts. Shops and public spaces animate the harbour level, reinforcing the club's role as a destination for the whole community, as well as accommodating the Principality's historic rowing club and the YCM's sailing school – sliding doors encourage activities to spread out on to the quayside. Designed largely for children, the school provides classrooms, workshops and lofts for small boats. Inland, there is a landscaped park on the roof of the sailing school and rowing club.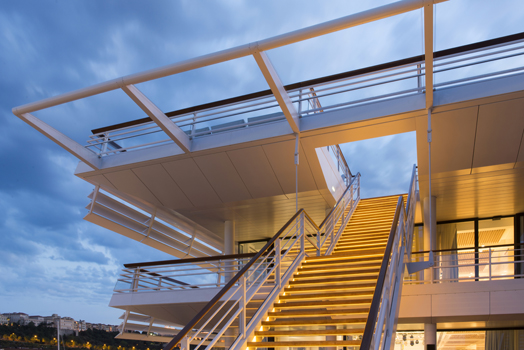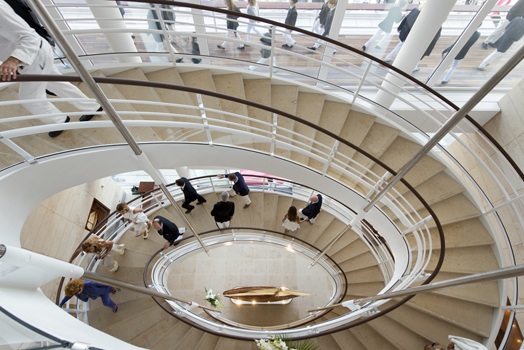 Lord Foster says, "The building is a little like a city in microcosm, with schools, parks, offices, restaurants, a network of interior circulation 'streets' and a hierarchy of public and private, social and functional spaces. It is a continuation of Monaco's dense urban fabric, as well as the Yacht Club's traditions and will be an important part of civic life. Every child in Monaco learns sailing at some stage during their education and those lessons will be in the new building – as a result, the Yacht Club will become even more rooted, in a public sense, in the principality and part of its cultural and urban fabric."