Photography: Kenichi Asano; courtesy the architect
.
Architecture can be approached in many ways. Here is an out-of-box approach by Ar. Michiya Tsukano for a modern home in Southern Japan…
The all-white wrap of this modern residence by Ar. Michiya Tsukano makes it stand apart from the other more traditional looking Tudor house-like structures that abound in downtown Miyazaki in Southern Japan.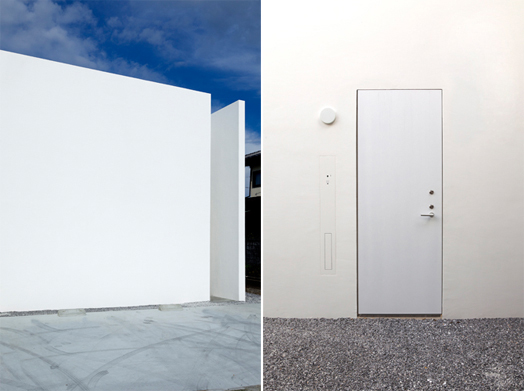 .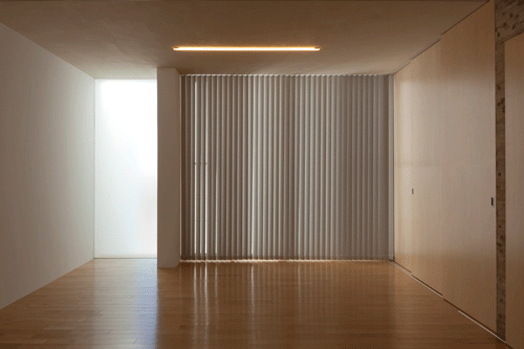 .
Since it was located along a busy, noisy street, the architect decided to do a volte-face by wrapping up the residence in a white monolithic shroud, and creating an inward environment akin to a private oasis.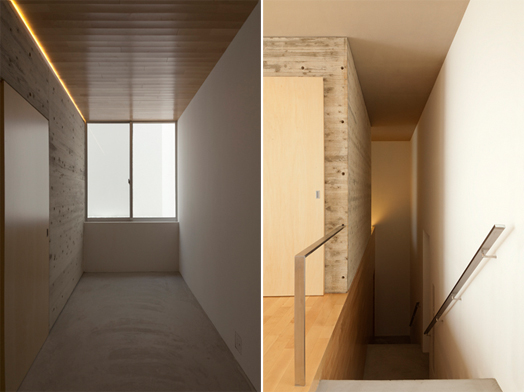 .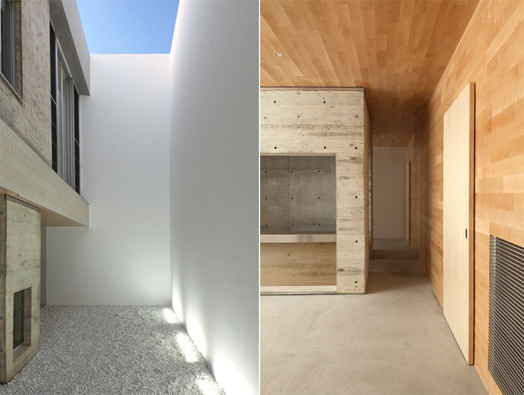 .
A single vertical opening that leads into a courtyard is the only point of access to the home. Inside, approx. 175 sq.m. home is a ground plus two floors structure done primarily in RCC. Minimalist design with use of wood, metal and concrete and plaster, and equally minimalist furniture emphasizes on the architectural envelope that is suffused with warmth coming from the sun shining into the courtyard.
.
Following the tenets of traditional Japanese architecture,
oversized eaves give the interior a characteristic dimness, which contributes to the interior ambience. Chiaroscuro elements add on to the different architecture and lend the house a very distinct definition amidst regular fare.