Photography: Courtesy Zaha Hadid Architects
Story-telling the Zaha Hadid way - ground-breaking design for the new Mathematics Gallery at the Science Museum, London will tell the stories of how mathematicians have helped shape the world...
Made possible by the largest individual donation ever made to the museum from long-standing supporters of science, David and Claudia Harding, the new Mathematics Gallery hopes to be a game-changing gift to the museum that will inspire further transformational philanthropy.
View from West Gallery Entrance
The permanent gallery will tell stories that place mathematics at the heart of our lives, exploring how mathematicians, their tools and ideas have helped to shape the world from the turn of the 17th century to the present. Zaha Hadid's pioneering practice has embodied this idea by anchoring engineering and mathematical thinking throughout their designs.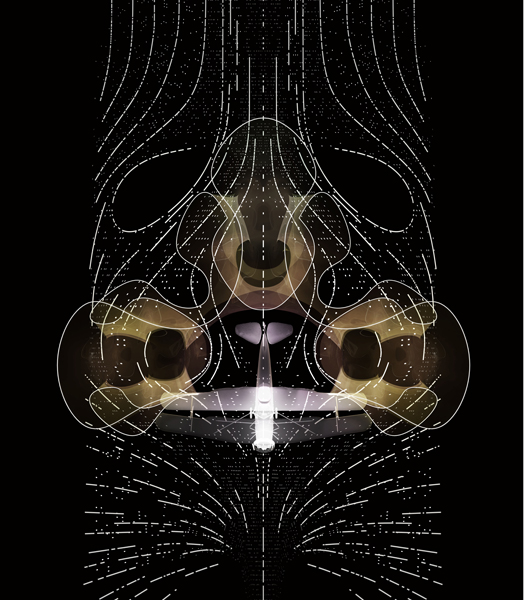 Top view of Handley Page aeroplane exhibit - its turbulence field used to organize exhibition zones and displays
Establishing a starting point – the gallery's design will bring the remarkable story of the 1929 Handley Page biplane to life by considering the entire gallery as a wind tunnel for the aircraft, which will hang in the centre of the space.
Display Case forms - a series produced by variations within a singular mathematical equation
Three-dimensional curved surfaces representing the aircraft's aerodynamic turbulence field describe the formal and organizational concepts that define all other aspects of the gallery. These curvilinear surfaces convey complex mathematical ideas such as vector-fields with their capacity to describe constantly-varying quantities. The gallery's many different display cases and three central exhibition pods namely, mathematicians; mathematical applications in our everyday lives; mathematical tools and ideas will embody these same formal concepts by applying a family of mathematics called minimal surfaces.
Front view of Handley Page aeroplane exhibit - its turbulence field used to organize exhibition zones and displays
The fluid organization of the gallery's design will invite curators and visitors to establish connections that transcend every zone, mirroring the integrated nature of mathematics applications in all aspects of life.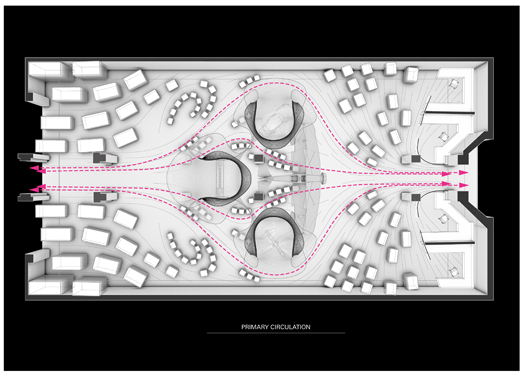 Plan Diagram of the Mathematics Gallery - its arrangement follows the Handley Page aeroplane exhibit's turbulence field
The new gallery will engage its visitors with an immersive experience of the mathematical and convey many of the fascinating stories of mathematicians that have shaped our history and continue to define our future.
The David and Claudia Harding Mathematics Gallery will open in 2016.