Info & Images: Courtesy Ana Berlin Communications
Steven Morgana-It was all ephemeral as a rainbow
©
VITRARIA_MAAP - Andrea Liuzza e Valentin
V
enice has a new museum - a stunning 16th century Palazzo Barbarigo Nani Mocenigo dedicated to the
discovery of the world of glass in
its most unexpected forms.
Luciano Vistosi- Colomba della Pace
©
VITRARIA_MAAP - Andrea Liuzza e Valentin
Bernar Venet_Black mirror
Dominique Issermann_Revelation
An exhibition is not always just an exercise in observing what an artistic mind perceives and interprets, transporting the layman to an altogether different plain that is transcendental and introverted. Like the current one at VITRARIA Glass +A, artists' musings could use various mediums – sound, light, moving imagery and sculpture besides painting and photography to convey multi-dimensional perspectives about a simple everyday word - glass.
VITRARIA at Palazzo Nani Mocenigo
Morgane Tschiember_Bubbles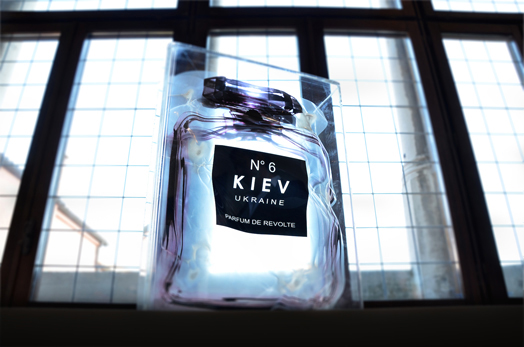 Yves Hayat-Parfum de Revolt

©

VITRARIA_MAAP - Andrea Liuzza e Valentin
In fact, the VITRARIA Glass +A Museum is established to

showcase works of art that connect with glass or the characteristics of glass, such as fragility, transparency, liquidity, and transformability.

The focus is to open the eyes for glass in its holistic nature and to provide a platform to experience and discover the world of glass in many different forms. The opening exhibition is curated by the artistic director Ewald Stastny and presents an international group show of contemporary artists.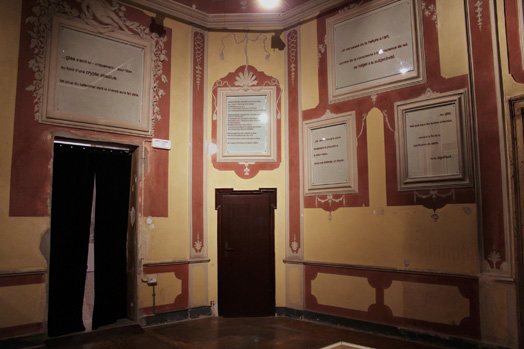 Derrida room
Dewain Valentine_Ring agate
Glass +A explores key characteristics that relate to the concept glass, connecting different artists and periods. Glass is taken as a metaphor to build a narrative within the museum, building bridges between past and present. It acts as a common denominator and thread through the exhibition, in familiar and unfamiliar ways. For example, the works of artist Mimmo Roselli is via a site-specific installation; while Jacques Derrida, a writer, uses his text as a departing point, where he prints select phrases from his book onto glass panels and invites visitors to reflect on the nature of glass through a mixed interface. A complete room dedicated to his work broadcasts different voices acting out the written phrases, generating a sound-image-word melange.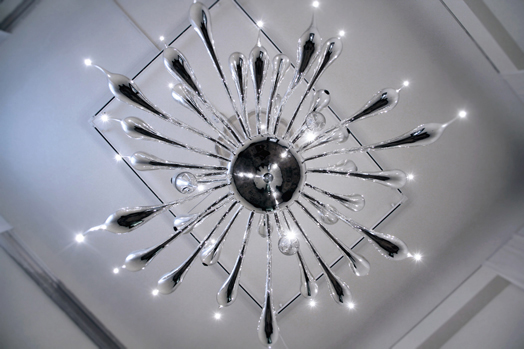 Fabio Fornasier-Illusion

©

VITRARIA_MAAP - Andrea Liuzza e Valentin
Viewing the medium of glass in its entirety, the
museum seeks to facilitate an atmosphere of participation by creating and offering a vivid intersection for artists, designers, collectors, visionaries, and art lovers from all over the world. A place to break free from artificial patterns, to foster knowledge, support talent, and let new ideas, relationships, and business grow, within and even beyond the museums walls.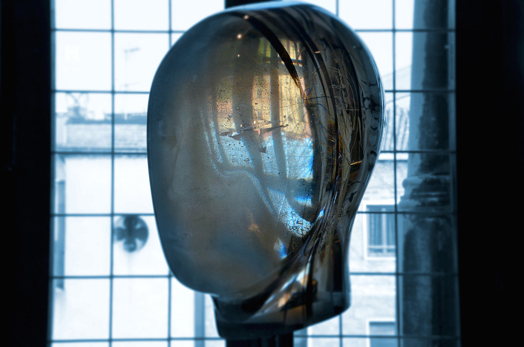 Oliver Czarnetta- Spektrum Calligraphy

©

VITRARIA_MAAP - Andrea Liuzza e Valentin
Fabio Fornasier

©

VITRARIA_MAAP - Andrea Liuzza e Valentin
Participating artists include: Anais Albar; Fabio Fornasier; Sofia Olmeda; Sean Scully;

Dominque Issermann;

Julio Gonzales; the renowned Dewain Valentine; emerging artist, Morgan Tschiember; legendary glass sculptor, Luciano Vistosi; Frank Stella and the most decorated artist of the show - Bernar Venet among several others.
The exhibition will be open until Jan. 25, 2015.