Photography:
Hiroyuki Oki; courtesy the architects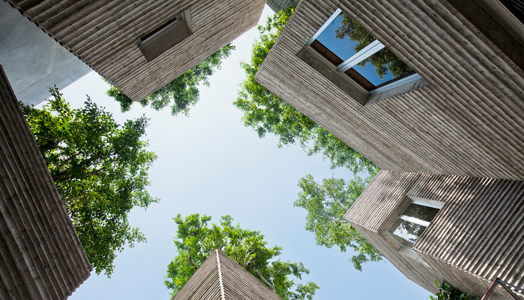 .
Vo Trong Nghia Architects, Vietnam restore the charm of tropical neighbourhoods in the highly urbanized heart of Ho Chi Minh City through their one-of-a-kind project 'House for Trees'...
This novel initiative has drawn the attention of the world by winning a prestigious award at the World Architecture Festival 2014, under the "completed Buildings – House" category.
.
The project tastefully ropes in exterior space as an integral part of the living area, heralding the co-existence of 'high-density dwelling' with 'huge tropical trees' and enabling the dwellers to have an exhilarating earthly 'connect'.
'House for Trees' is a conglomerate of five units, each designed as an oversized pot, accommodating an interesting combo of a component of the house on the ground/first floor with tropical trees planted on the rooftop. This is the theme that resonates through the house, as it's also the very embodiment of the identity of HCMC, where small houses crowd together in clusters.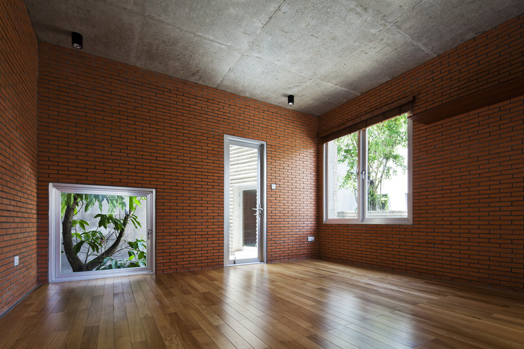 .
All these units open into a central courtyard, enhancing internal communication and effectively facilitating absolute privacy from the cacophony of urban life.
The design is endowed with a supreme synergy, ensuring that the entire house comes together as a meaningful whole, notwithstanding its randomly scattered units. With bamboo formwork texturizing its exteriors and the monochromatic flourish it exudes, the house is as imposing as the tropical trees it houses!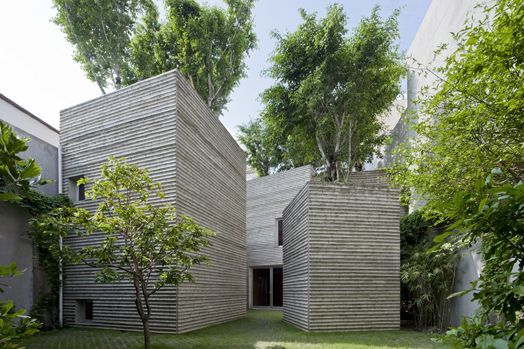 .
Functionality reigns supreme, as the 1.5m deep soil layer atop each unit serves as a heat insulator during summers, while it turns into a storm-water basin during rains, minimising the use of AC. The latter would also imply lesser flooding in the city, during rains, if and when the prototype is replicated in large numbers.
All these hint enough at the challenges the architects had to overcome, enroute.
Considering the cost of land, would HCMC's urban landscapes be generous enough to facilitate the mushrooming of this prototype, albeit its budget-friendliness in terms of cost of construction, is something only time will tell.