Info & Images: Courtesy Pei Cobb Freed & Partners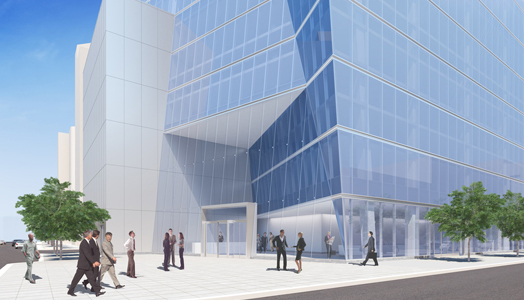 .
Pei Cobb Freed & Partners has unveiled its design for a 26-storey glass-clad tower that will be the largest corporate headquarters in downtown Sacramento, New York.
With its dynamic form and bold skyline presence, the new tower is emblematic of the rebirth of the city's business district and a major step in the area's commercial growth.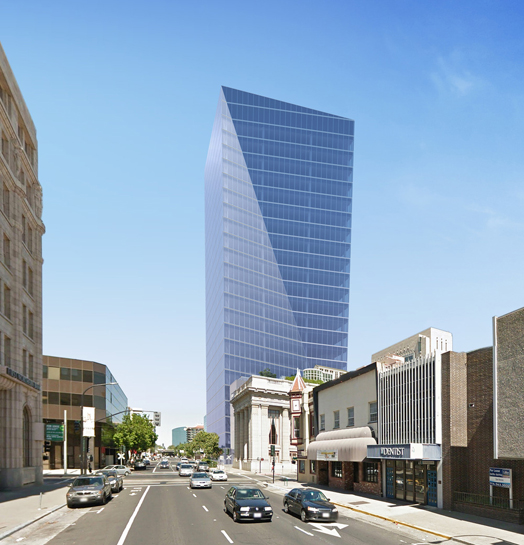 .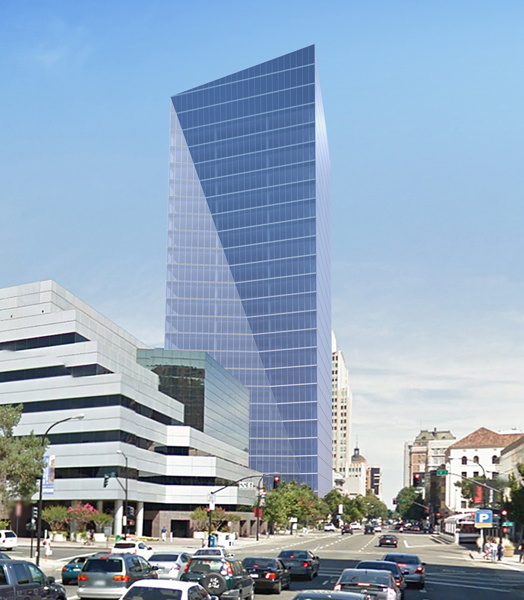 .
The architects intend an important civic role for the project as well. "For us it was essential that this building not only meet our client's needs but also make a meaningful contribution to the public realm," says design partner Michael W. Bischoff. "It does this with an exciting shape that can be enjoyed from afar and a presence at street level that is inviting and responsive to the evolving neighbourhood."
The north and south faces of the building, clad in transparent low-E glass, are inflected to create sloping parallelograms, responding to the opposing flows of traffic on J and I streets and giving the building its distinctive profile. The contrasting slopes are reconciled by means of a simple fold that divides the structure's narrower east and west facades into two triangular faces, creating a subtle play of light and shadow.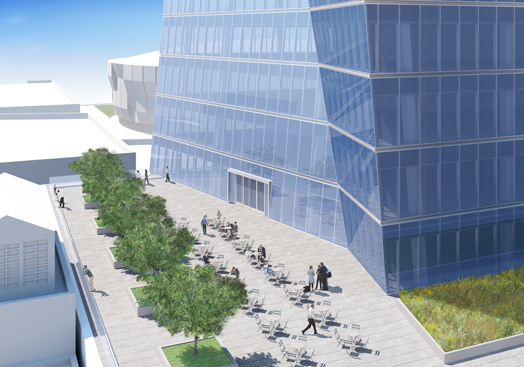 .
The podium base, set back to align with the historic bank building on the east, projects beyond the tower on the north and west to define a generous entry plaza at the corner of 6th and J streets. Accommodating two restaurants and a café, the ground floor is envisioned as a lively neighbourhood destination.
The tower contains 367,000 square feet of office space, plus 432 parking spaces on 6 levels above grade and one level below. In addition to serving as its developer Vanir's global headquarters, the building will house the regional headquarters of a major commercial bank.