Photography:
Masaya Yoshimura & Taketo Nishikubo; courtesy Niko Design Studio
.
'Isana' designed by Niko Design Studio is an abstract conceptualization of 'a little house in the woods'…
Located in Musashino city, Tokyo, the layout is hugely based on the customary belief of its Indian owner to build spaces for rent along with any new construction. This being the essential base, the 217 sq. m. row house has been cleverly laid on various layers and spaces, spread over three floors vertically and in a U-format horizontally, enclosing a courtyard that acts as a buzzing community space amongst the owners and the tenants.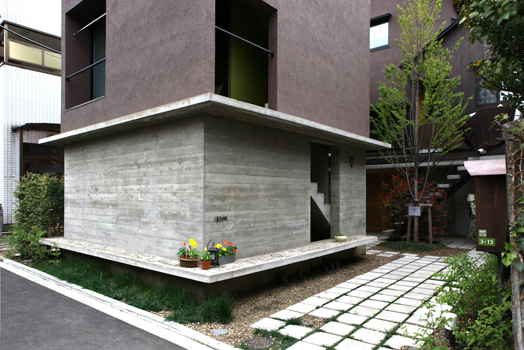 .
The design is a collection of small blocks with seven individual living units, where the courtyard creates a multi-utility community space encouraging various activities.
The entire house stands boldly with strong masses and straight cuts, accentuated by floor-to-ceiling punctures with decks merging with the vegetation outside, bringing the court and the upper floor on the same level; almost giving it a tree-house effect.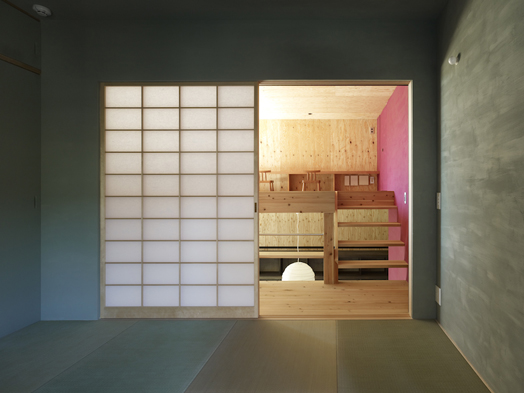 .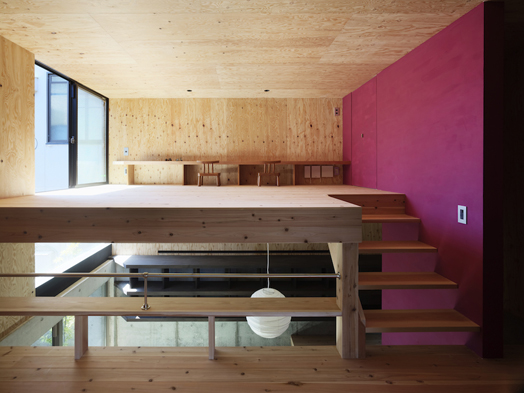 .
With construction in wood and reinforced concrete, and a controlled use of voids, the visual and auditory barriers are reduced, fostering neighbourhood camaraderie. This has been accepted rather enthusiastically by the owner as it makes him feel alive and lends him a sense of security to have people around him at all times!
Although the exterior of the house exudes a monochromatic feel, the interior playfully incorporates the use of bright colours. Each unit is designed with changing levels, which create functional niches and also keep the spontaneity of the spaces intact.
This little chalet, with its dispersed yet close-knit design truly emerges as its imagined self!