By Beverly Pereira
Photography: Courtesy the architect
Read Time: 2 mins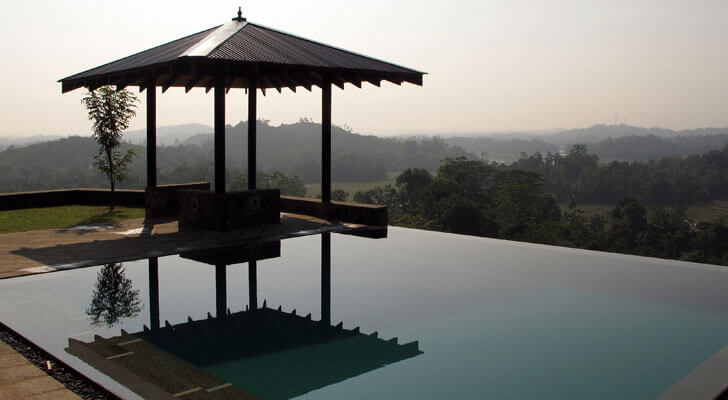 Mukuludola Bungalow in south-western Sri Lanka is a contemporary take on the traditional Sri Lankan house and is designed to frame the scenic surrounds…
Sri Lankan architect C. Anjalendran's vision for the Mukuludola Bungalow was to frame the surrounding spectacular views of the countryside and paddy fields. The home of a retired Lieutenant Colonel of the Sri Lankan Army and his wife, it is
situated at 270 feet above sea level overlooking cinnamon and rubber plantations.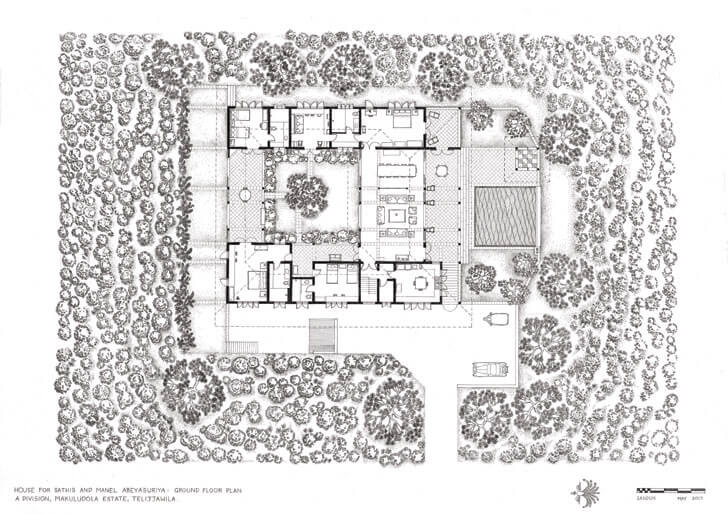 Ground floor plan
Lower ground floor plan
Looking to the bungalows of the 18th and 19th century in Sri Lanka's hill country for inspiration, the architect, a former associate of the late Geoffrey Bawa, sought to create a contemporary version of a traditional Sri Lankan courtyard house. The central courtyard around which the square bungalow is built, is flanked by the living and dining rooms on the south side, two bedrooms and a study on the east, and the kitchen and two bedrooms on the west.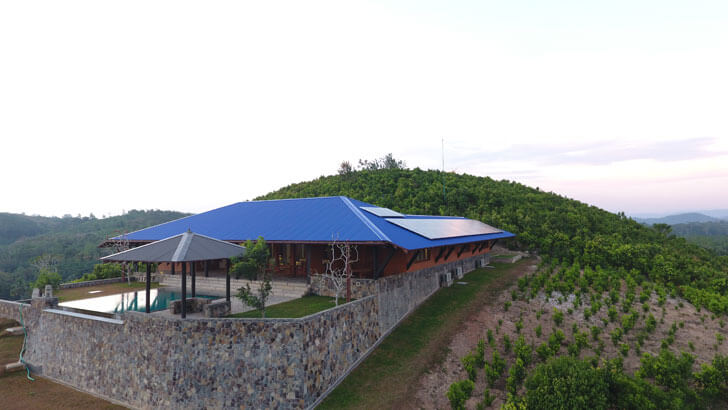 Accessible by a steep driveway, the bungalow is situated midway on a hill on a 60-acre piece of land owned by the client's family since 1906. Using the steep slope as an advantage, extensive ground work was carried out to create a suitable building pad for the home.
©Dilan Wijesinghe
One of the major highlights of the bungalow is that the architecture serves as a lens to view the landscape. A forecourt on the west side leads to a flight of granite steps that open out into a veranda spanning the length of the house and offering panoramic views to the south. Here, an infinity pool and an open pavilion akin to an ambalama, or a traditional resting spot for travellers, once again offer unparalleled views.
©Dilan Wijesinghe
©Professor David Robson
©Dilan Wijesinghe
It was also important to capture the breeze while protecting the occupants from the monsoon rains. Every space within the bungalow is naturally ventilated thanks to the site's elevation and prevailing breezes. Moreover, with the structure nestled into a hill to the north and service spaces tucked under the west wing, deep overhangs offer protection from the rain.
©Dilan Wijesinghe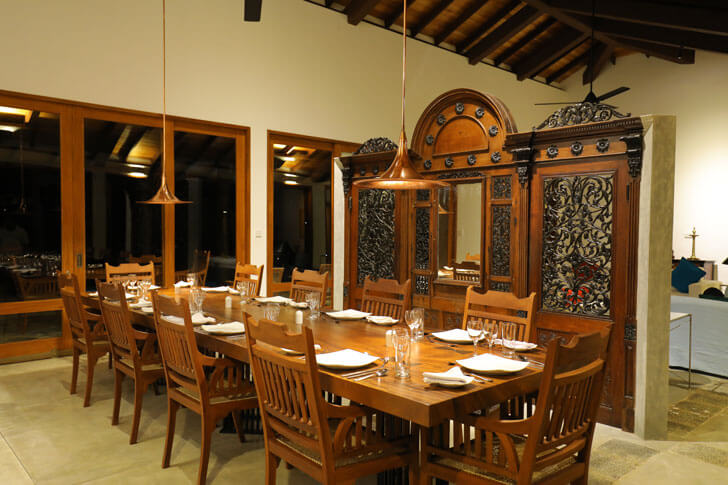 ©Dilan Wijesinghe
©Dilan Wijesinghe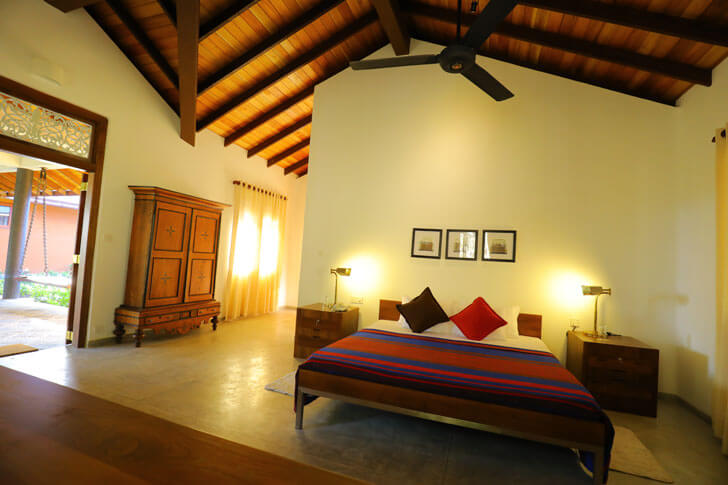 ©Dilan Wijesinghe
An elegant palette of natural materials including local granite, stucco, concrete and timber bring in a local context to the bungalow. The timber-framed roof coupled with antique doors, windows and a divider screen further add character.
©Dilan Wijesinghe
Much like a gazebo from which one can soak in the beauty of the surroundings, the bungalow — thanks to its architecture — not only frames certain views and amplifies others, but also blends in with the natural surroundings and local architecture.