By Rutvi Ashar
Photography: Saranin Artemy
Read Time: 1 min 30secs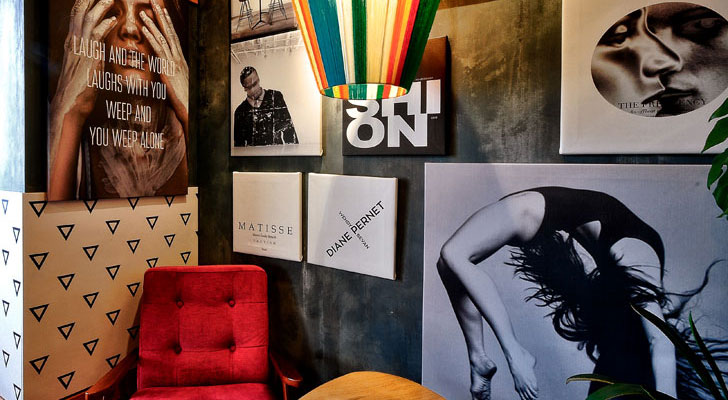 .
Red Cup Maxim Gorky designed by
Saranin Artemy of
AllArtsDesign in Perm is an all-Russian coffee-house offering old world charm set on a tech driven platter.
The spaces that we inhabit are either a product of our lifestyle or shape the way we live. The project in focus today, is a Russian coffee house designed by AllArtsDesign, Perm that is inspired by the social media rage. The interior is "Instagram-ready" as the designer believes that youth today are always looking for the perfect backdrop - to take a photo. Hence, the designer adapts the design to suit the current trend and brings curated virtual palettes into real life.
.
.
.
The 409 sq. ft. space is divided into two small halls; one with the bar counter and confectioner's display case, while the other forms a comfortable landing. The atmosphere of the space is such that it adapts not only to the single, silent mind; but also to that of larger groups. Stained glass windows allow maximum light to penetrate in during the day onto the warm wood panelling and graphite concrete finishing. Warm yellow light bounces off the polished table tops and the unusual multi-coloured 3d menu during the evening time.
.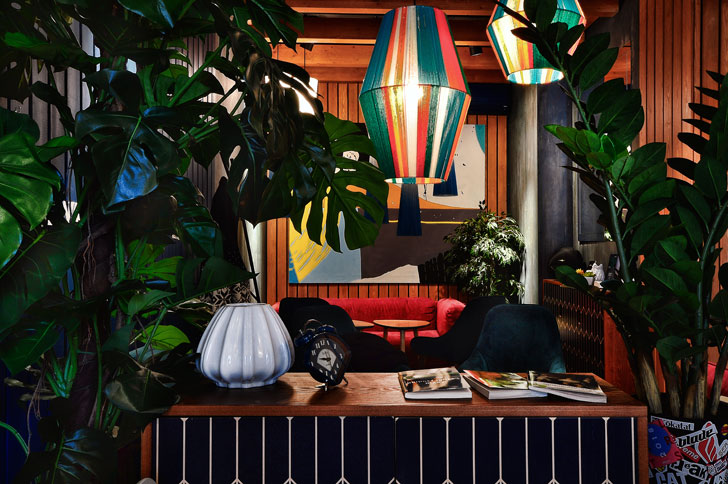 .
.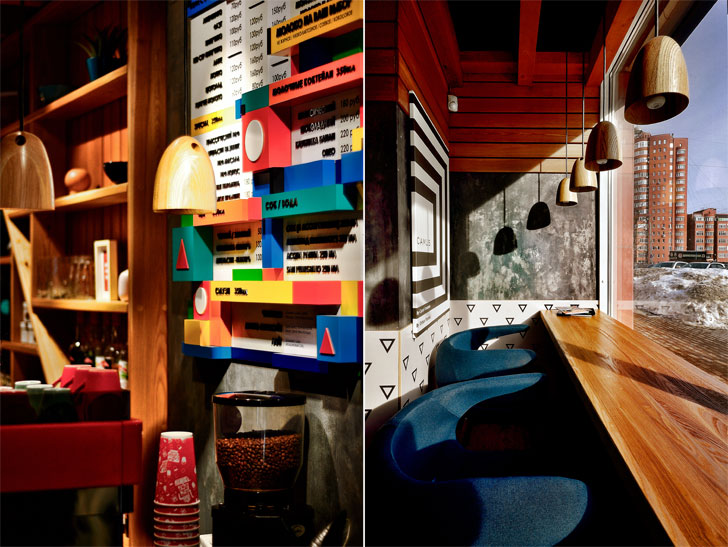 .
While it is obvious that all the furniture, fixtures and highlight elements are custom-designed for the space, it is interesting to note that the designer has paid such detailed attention to them. Another peculiar item to note is that while the physical space has been divided into clear zones, which have a general atmosphere, the coffee-house unites people of different ages and social status - important criteria observed among the younger generation. And the designer effects this primarily via a play of textures, colours and light, all tied perfectly together this with a cup of good coffee, which starts with a trendy 3d menu!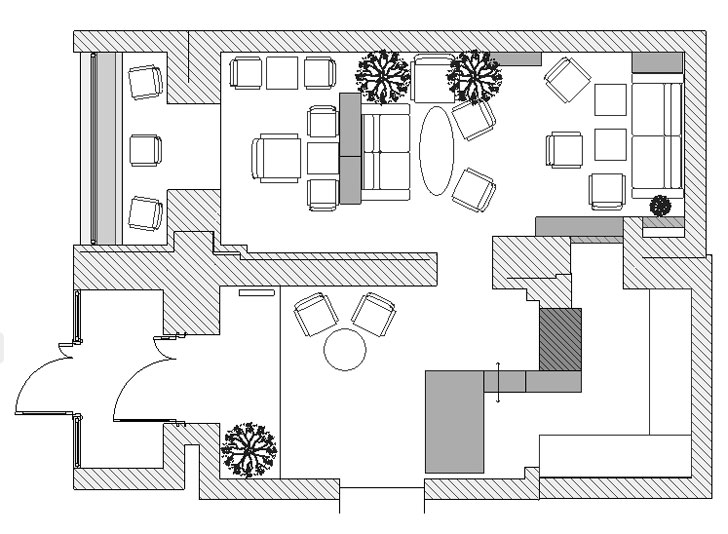 .
Client: Red Cup Maxim Gorky
Design Firm: AllArtsDesign
Principal Designer/Architect: Saranin Artemy
Area: 409 sq. ft./ 38 sq. m.