By Rutvi Ashar
Photography: Roberto Ruiz; courtesy CaSA
Stylism and art direction by CaSA
Read Time: 2 mins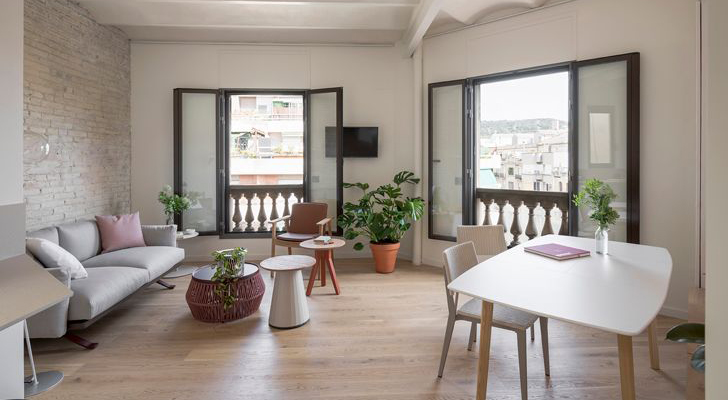 .
Trust the architects at CaSA to take an irregular floor plan and turn it into a practical yet contemporary and cosy home…
Located on the top floor in the upscale Sant Antoni neighbourhood of Barcelona is a micro apartment redone by Colombo and Serboli Architecture (CaSA). An empty, irregular floor plan cut strongly by diagonal contour lines transforms into what the architects call, "the perfect home for a young professional Italian woman."
.
.
With the onus on natural light and ventilation and ample storage facility, the wider area that overlooks the street, with the two balcony windows facing south, hosts the open-plan living and dining area. The architects skilfully manage to squeeze in numerous spaces in a linear fashion, in addition to which the project provides plenty of camouflaged storage to keep the area tidy.
.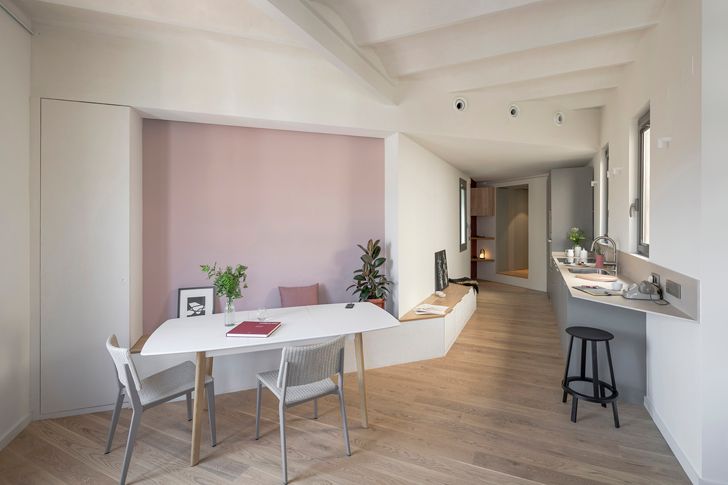 .
.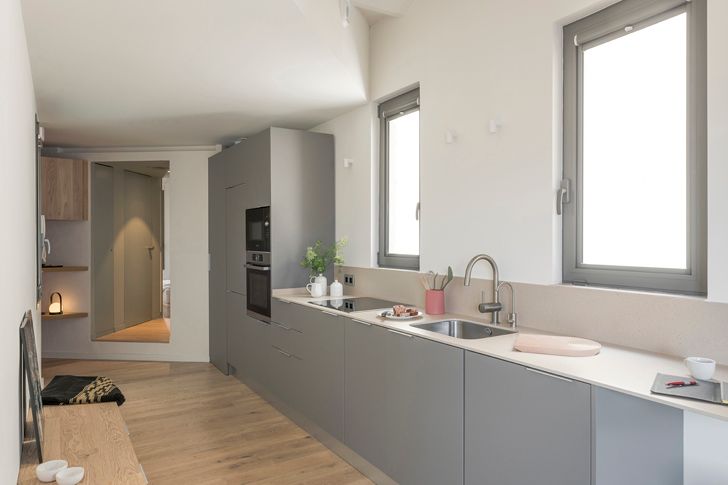 .
Different intersecting areas are simply defined by diagonal lines; thus, creating a layout with two wedge-shaped volumes hosting pertinent functions. Segregating them further based on colour-coding a neutral palette - a sage grey for the wardrobe interior and bathroom block; an ash pink for the dining table niche; and a wine red in the entrance recess - involves a play with different textures. A tactile, coarse, ivory-coloured paste covers various surfaces within the home including all the Catalan vaults of the ceiling. This keeps the heat and noises of the rooftop from filtering into the apartment, simultaneously softening the light.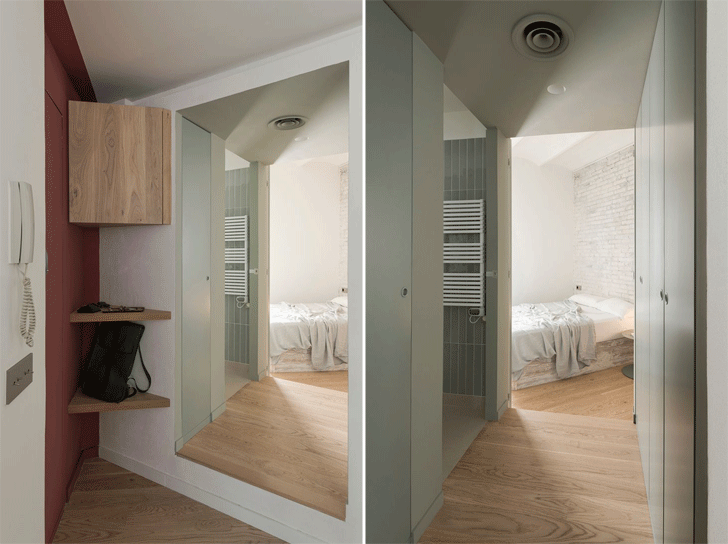 .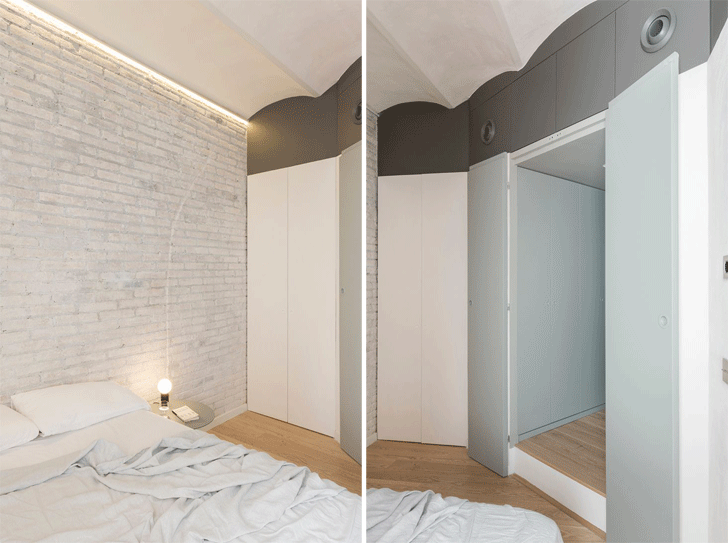 .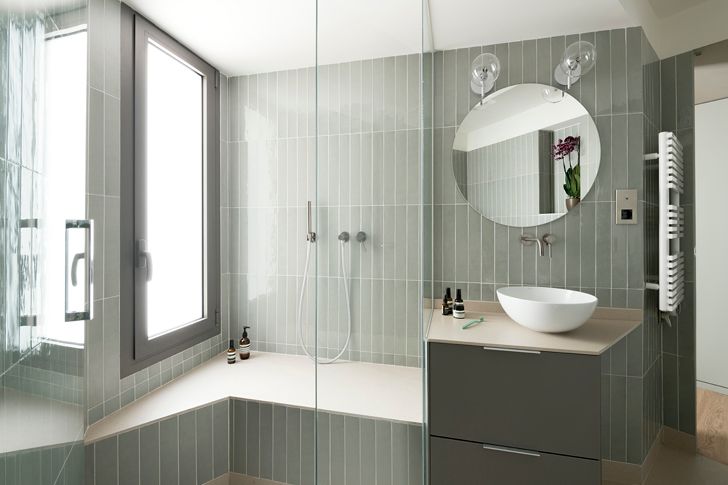 .
.
It is refreshing to see the manner in which angles are treated in this project. Rather than shying away from a floor plan with umpteen irregularities, the lines are made more prominent using oblique counters, a prism-shaped shower cubicle, the camouflage principle and bespoke units that truly complement one another. And accommodates all that the homeowner desires, much to his delight!
Principal Designers: Andrea Serboli and Matteo Colombo
Built-up Area: 51 sq. m. (548.95 sq. ft.)