Text: Courtesy Kendle Design Collaborative
Photography: Michael Duerinckx with INCKX Photography; courtesy the architect
Read Time: 2 mins
.
Kendle Design Collaborative pushes the envelope of modern desert architecture with the design of this contextual, timeless edifice incorporating conventional residential typology…
Responding to the client's aspiration for an "elemental home" - a home of modern simplicity, devoid of cliché ornament or stylistic language that often looks dated in just a few years, the architect designs a home that is as timeless as its natural desert surrounding.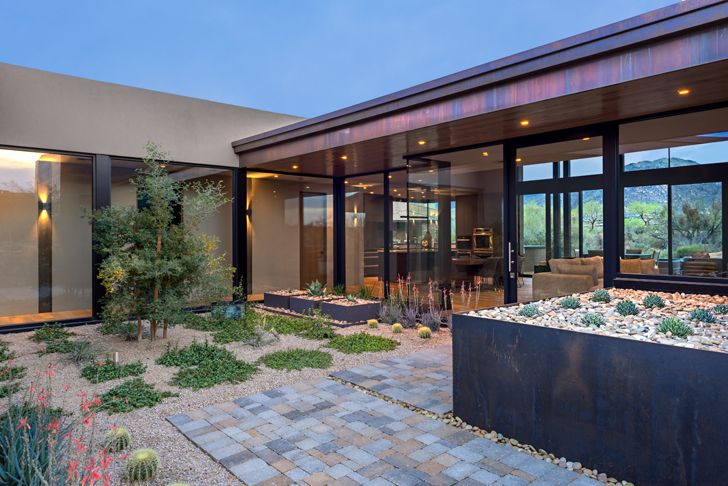 .
.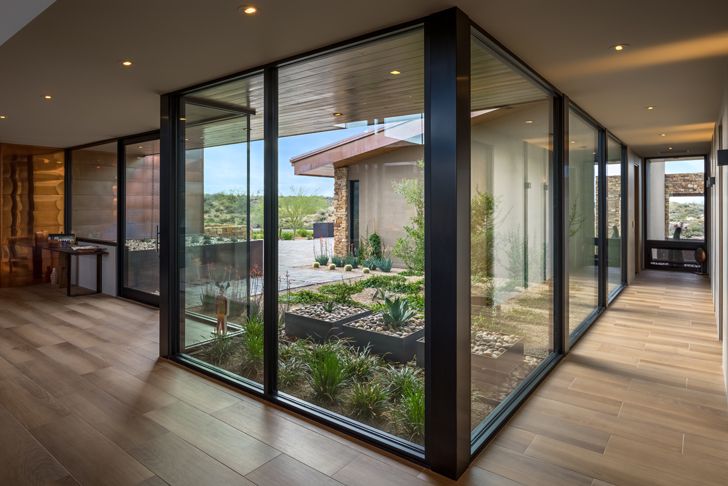 .
The living spaces are organised around an enclosed courtyard, a traditional southwestern architype that provides privacy and shelter from the elements while drawing light into the interior. Walls of glass surround this courtyard such that interior social and circulation spaces benefit from its controlled views of nature while accessing its soft reflected daylight. Private areas, such as bedrooms and bathrooms, each with individualised views, are reached via pathways that embrace the courtyard or focus on framed views of nature.
.
.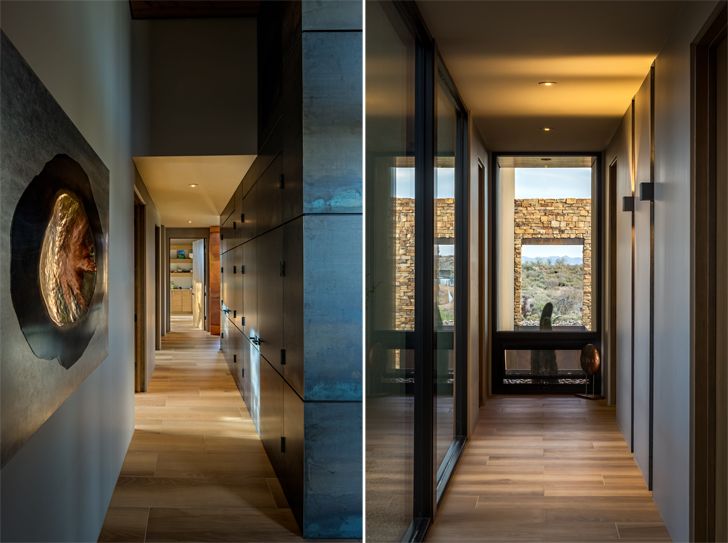 .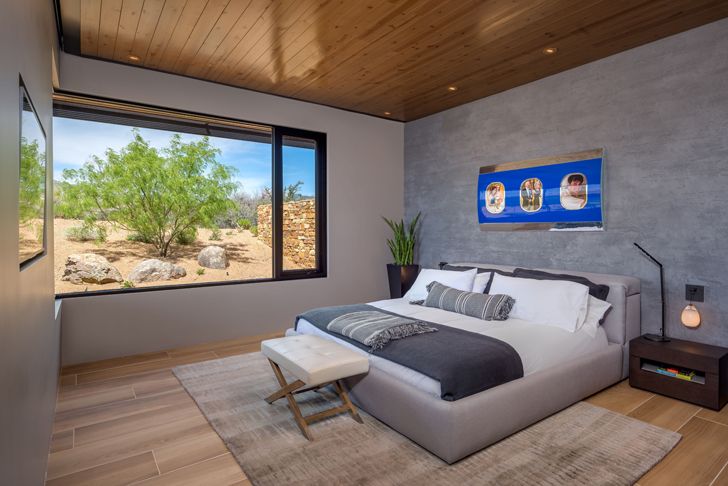 .
.
Materials including natural field stone, earth-toned stucco, naturally weathered copper and cold-rolled steel adorn this home defining its various interior spaces while forming a pleasing composition of colour and form that feels as if scattered amongst the desert over time. The most "elemental" of all forms, the shed roof, protects the home from the harsh desert elements. Starting low at the front entry, defining a welcoming human scale, the simple, unifying form dramatically rises towards the sky revealing mountain views to the north.
.
.

Furthering its sensitivity to the natural terrain, this single-level home burrows into the gentle swale of the site rather than sitting proud upon it. Copious amounts of glass ensure that nature is always on display while eyebrow-like overhangs shade these penetrations from the desert sun. Interior materials such as wood ceilings extend to the outdoor living spaces while exterior materials such as copper and cold-rolled steel extend into the interior, further blurring the delicate line between inside and out. This is a home not simply in the desert, but of the desert.
Project name: Painted Sky Residence
Architect's Firm: Kendle Design Collaborative
Lead Architect: Brent Kendle
Gross Built Area: 3100 sq. ft.
Location: Scottsdale, Arizona