By Rutvi Ashar
Photography: Courtesy Robot 3 Studio
Read Time: 2 mins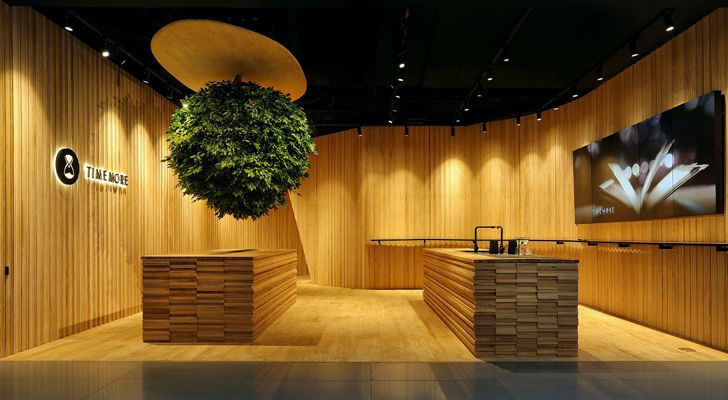 .
Surprisingly, in the predominantly tea drinking Chinese society, Time More café designed by Robot 3 Studio, lures in consumers to a coffee experience like no other!
The universal acceptability of 'Why so serious?', spoken by the Joker in the famous Batman series has inspired the team at Robot 3 Studio to design the minimalist interiors of Time More café. Amidst all the chaos in the urbanised Shanghai, China, the design ensures that as soon as one enters this store, they follow a certain thought process. This space is developed in a binary way: moving and static, just and soft, inside and outside, positive and negative.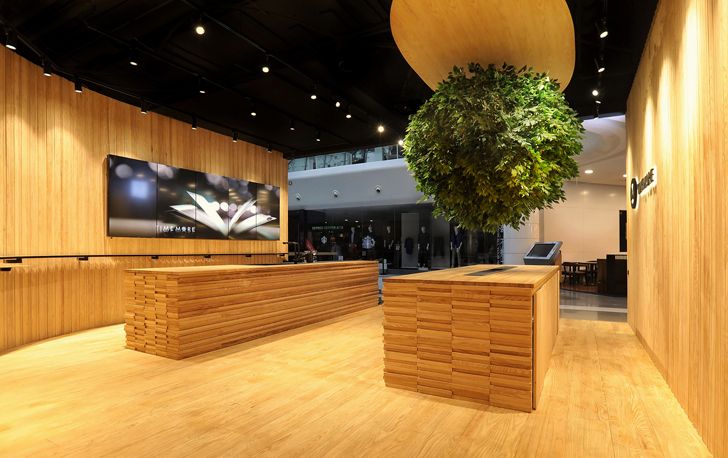 .
.
Located in Hong Kong Plaza, Shanghai, the 66 sq. m. store showcases the best original hand-washed coffee appliance brand in the country. The uber romantic brew, coffee, has been commercialised by big brands all over the world. In the tea dominated Chinese market, coffee brands like Time More are beginning their quest to make sure that coffee becomes a preferred beverage. This café seems like an attempt to begin that very movement! The product is an original hand-made coffee maker and the boutique coffee experience shop makes sure that life condenses into time.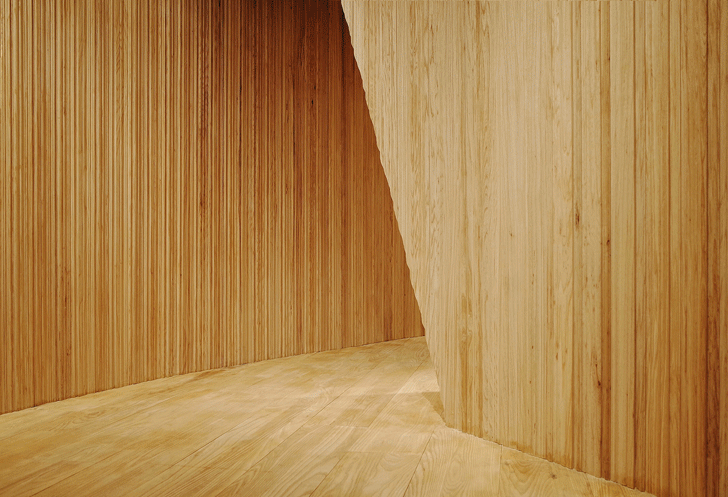 .
The entire space is dominated by wood and copper; wood consumes the floor, walls as well as the counters while a metal curved display frame is drawn across the wall. The only respite from the excess wood is a large, suspended ball of green. To a viewer, it is almost like a metaphor; as though a tree is descending from up above to catch a glimpse of the coffee! The minimal material palette directs thoughts: thoughts focused on the journey of coffee beans: making, grinding, extracting, and finally making their way into the heady cup of coffee – the brewing of which requires patience and concentration.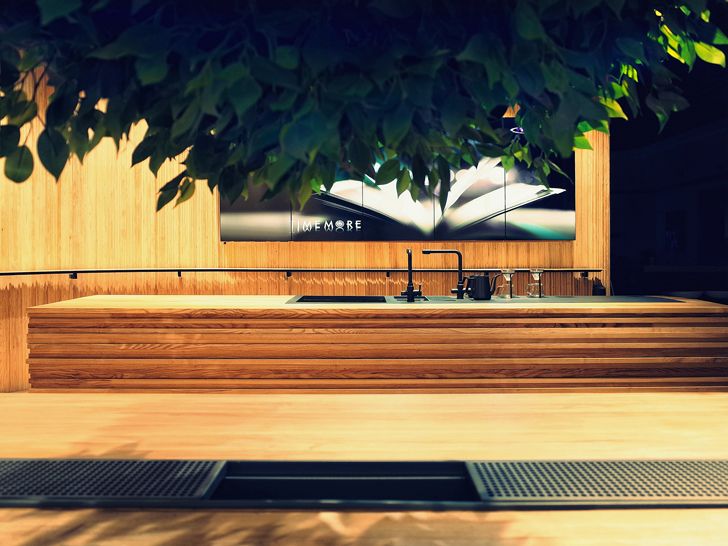 .
.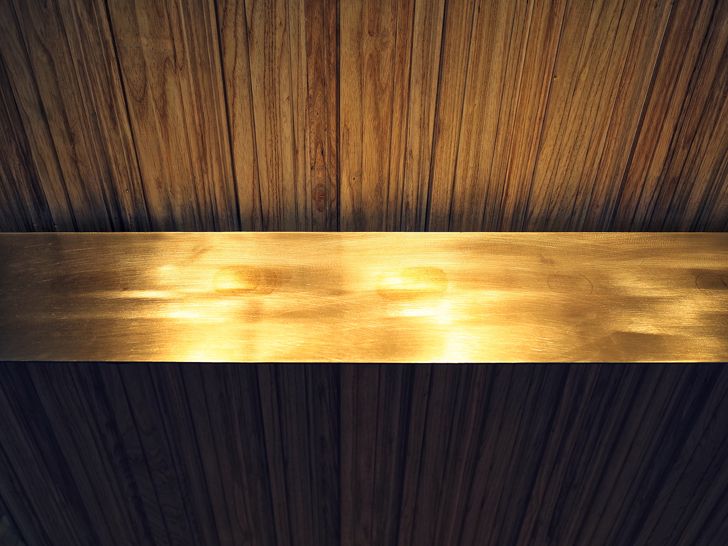 .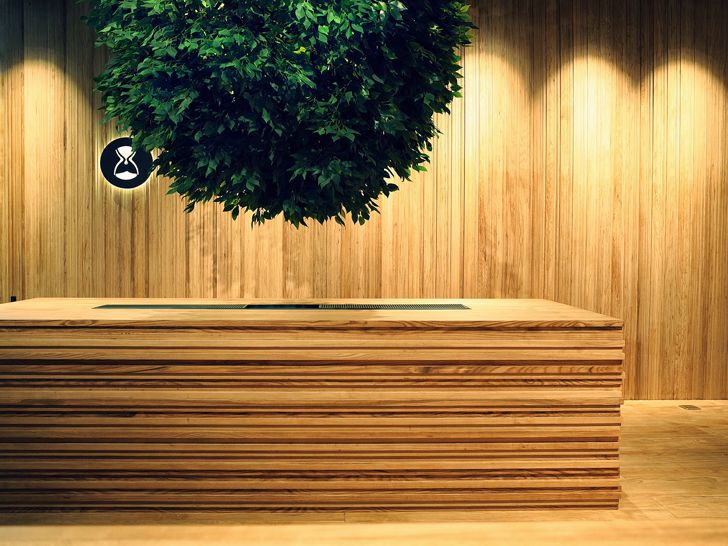 .
Ponder a little under the overt process of it all, and the you are likely to get introverted and meet the call of life and living! As wood is a life form condensed into time, we wonder if the team at Time More and Robot 3 Studio thought of condensing coffee into the Chinese culture…
Design Firm: Robot 3 Studio
Principal Designers: Pan Fei,Wang Zhi
Built-up Area: 66 sq. m. (710 sq. ft.)
Location: Shanghai, China