By Vinita Wagh
Photography: Nacasa & Partners; courtesy the designer
Read Time: 2 mins
YJY Maike Flagship (inset) Designer Tomoko Ikegai
In the city of Xian, Tomoko Ikegai designs the YJY Maike Flagship Store - a bookstore and commercial complex that celebrates the intersection of people, cultures and books.
Spread over 4500 sq. m. across the first two floors of an elegant building, the project's location in Xian holds significance due to the city's history and the exceptional site perks. Xian, now a high-tech industrial zone was previously the seat of several ancient dynasties of China. It is home to the World Heritage Terracotta Army and the origins of the Silk Road. Amidst the elegant lines of twin buildings, with the Grand Hyatt perched above with its luxurious surroundings, this store sits on a unique location.
.
.
Conceived as a 'Library & Gallery', the project reveals spaces that fuse the quintessential attributes of both – intellectual spheres of learning, independent thinking and exhibiting culture. The design also integrates features of palace architecture to incentivise the synergic exchange of creative ideas. The scale and arrangement of interlinking rooms echoes the design of Chinese/Japanese palaces while resonating with the universal notion of a house through the creation of personal interactions.
.
Books dominate the first-floor, with 10m high bookshelves running along walls, boldly establishing the brand, while the courtyard around the grand spiral staircase draws eyes with its bright floor and ceiling mirrors. A stone map inlay of Xian and its surroundings dresses up the courtyard stage, while the void above features an installation of lights that resembles fluttering sheets of paper – a setting fit for gatherings.
.
.
.
.
The second-floor functions as a social space, equipped with a counter bar and lounge. A 50m long 'Book Street' is the highlight – accompanied by a strong emphasis on dark colours, a low ceiling and display boxes set in bookshelves. Original artwork reflecting themes of the city ties the space together.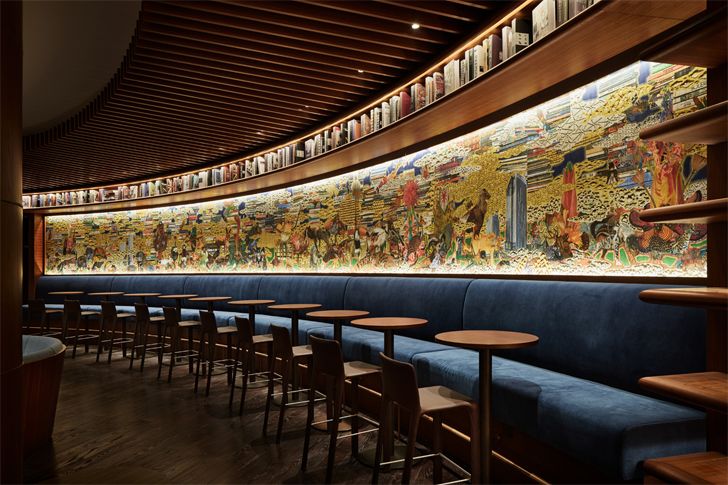 .
.
This impressive project, through its welcoming, classic environment and rich aesthetic not only stands testimony to China's magnificent history and is a symbol of its pride, but also resolutely enforces the undiminished relevance of bookstores and libraries even today.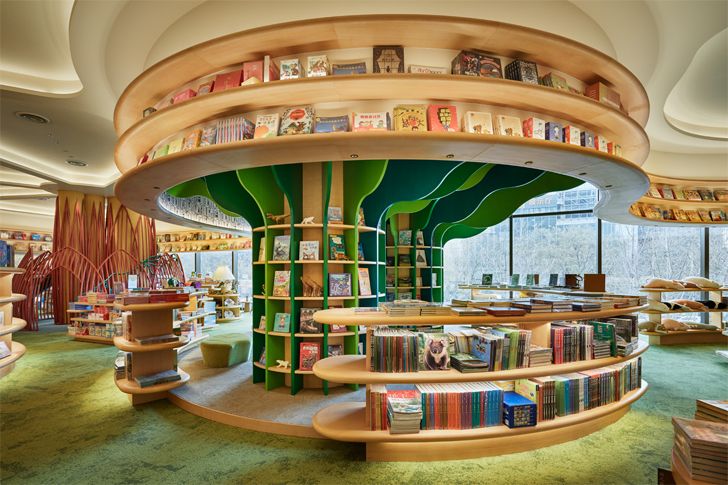 .
.
Design Cooperation: A Factory inc. / JPM Co, Ltd.
Lighting Design: Sola Associates
Visual Identity, Signage: UJI Design
Total floor area: 4,500 sq. m. (1F/2F)