By Ar. Vinita Wagh
Photography: Uldis Lapins; courtesy DJA
Read Time: 2 mins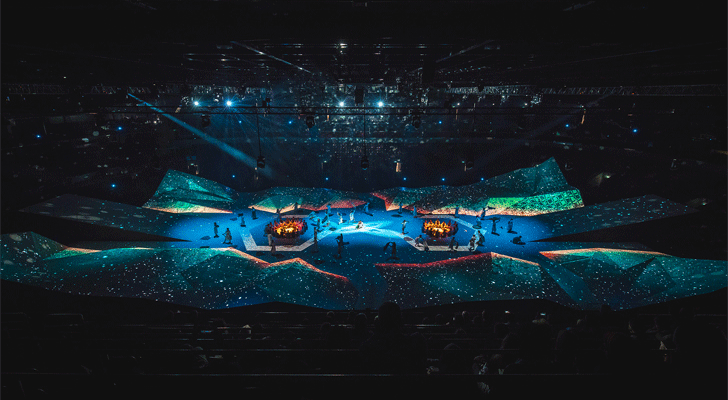 .
Didzis Jaunzems Architecture (DJA) make a statement with their stunning contemporary stage design for Latvia's centenary celebration...
Designed for a multimedia dance performance 'Abas Malas' (Both Sides) that celebrates the emergence and the last 100 years of Latvia - the stage is a storyteller.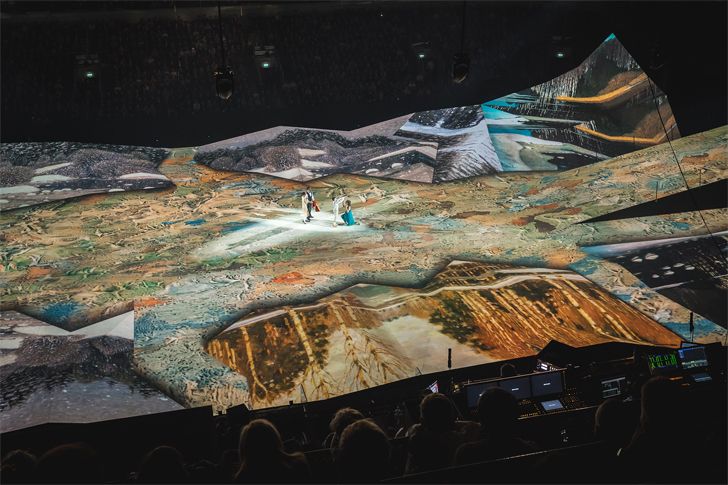 .
.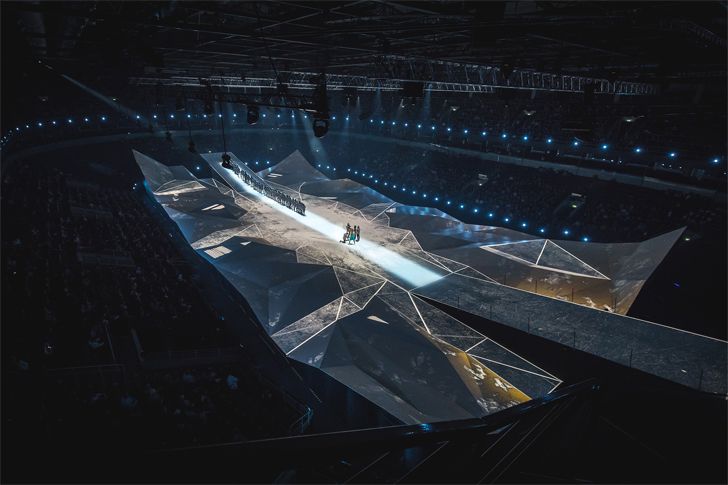 .
Symbolic of the nation, it borrows its design from the national flag to shape a dynamic landscape - a kaleidoscope that reflects Latvia's rich history. Designed to be a 'space making element', the stage evokes a strong sense of place by allowing the performers to interact with the landscape, empowering both, solo and group performances alike.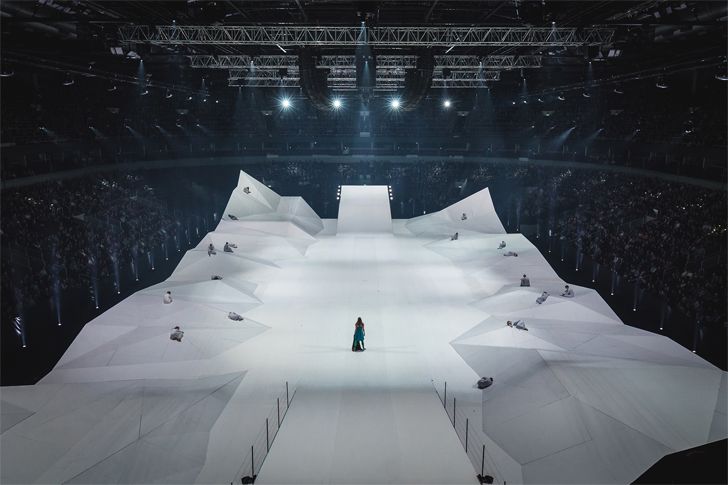 .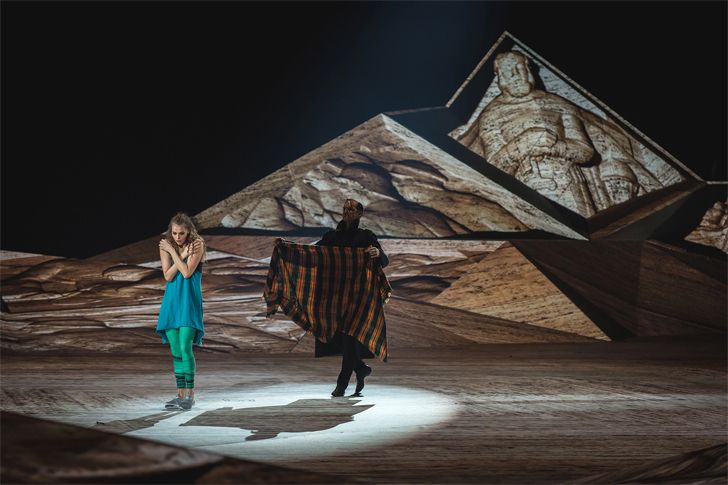 .
.
The stage is a massive polygonal, faceted plywood surface of 2000 sq. m. that acts as a canvas for video projections. Crafted out of modular elements - 250 plywood polygons of size 2.4m x 24m resting on a loadbearing structure of pine tree wood, its design facilitated easy assembly in 24 hours. 27 ceiling-hung video projectors map each part of the surface, allowing the stage to act as one big screen or even each faceted surface (polygon) as a separate one. Analysing the effect of video projections on bent surfaces involved special video simulation studies that were accomplished with aplomb.
.
.
Painted white, the 12mm thick plywood polygons enable the intersection of art, architecture and set design, influencing perception, incorporating colour and movement to the scene and transcending the otherwise limited capacity of a stage backdrop.
.
.
Didzis Jaunzems is no novice to stage design. Collaborating with video artist Maris Kalve to interpret historical facts, he once again bowls over with his visually appealing and exceptional illustration to rightfully mark the centenary saga with a breath-taking tableau tracing the history of a country and its people.
Client: Latvian National Centre of Culture
Principal Designer/Architect: Didzis Jaunzems
Stage directing Roberts Rubins, Juris Jonelis
Costumes: Jolanta Rimkute
Built-up Area: 2000 sq. m.
Location: Arena Riga, Latvia