By Ar. Vinita Wagh
Photography: Jonas Bjerre-Poulsen; courtesy Norm Architects
Read Time: 2 mins
.
Bringing their shared design values to the table, Copenhagen-based Norm Architects and Tokyo design studio, Keiji Ashizawa champion the necessity of natural, understated and tranquil interiors in the bustling city of Tokyo.
Built in the 1980s, the Kinuta Terrace complex comprises of 36 units and an internal courtyard, as indulgent as any single-family home. The collaboration between the design studios for this apartment renovation project draws on shared design values and mutual appreciation of materials, their integrity and timeless appeal.
This partnership has also initiated a furniture series, crafted by Karimoku, Japan's leading manufacturer of wooden furniture. Their inaugural collection of 12 bespoke furniture pieces borrows inspiration from the complex, the integrated courtyard and the intrinsic characteristics that define the spaces.
.
.
Add caption
Add caption
Their design language and material composition emphasise on engaging nature within the confines of the home. Seamlessly connected spaces guide users though the apartment, with the existing architecture adapts to introduce transparency, light and shadow. Designed for natural air flow and light penetration, each apartment features double-height spaces and large windows, that invite the surroundings inside. Sanctuary-like, the apartments form a peaceful cocoon looking out into the courtyard.
.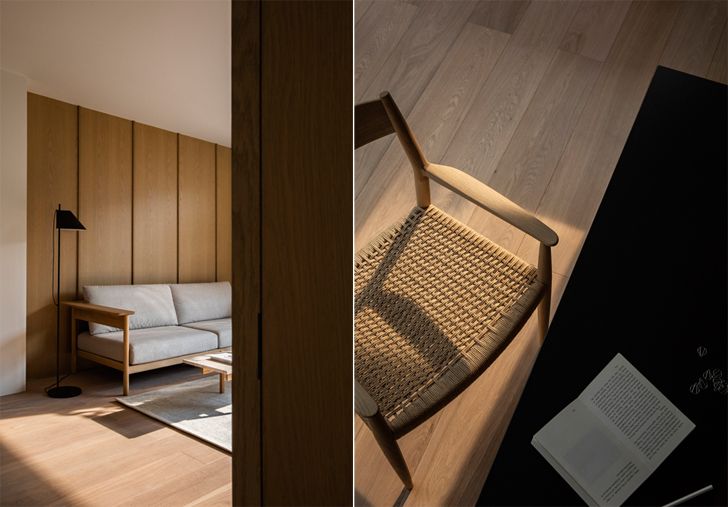 .
.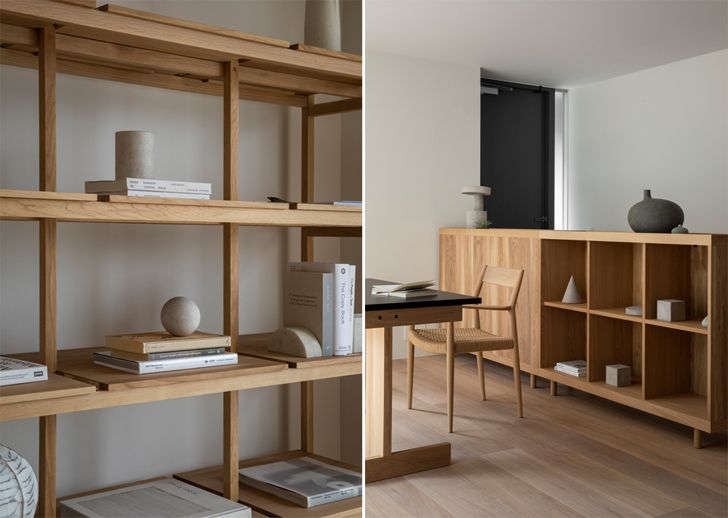 .
.
.
.
Industrial aesthetics, raw finishes and repetitive patterns create a soothing effect. The staircases, rails and wall panels follow the courtyard pathways, and this same approach translates into the design of the furniture pieces. Utilising the best possible natural materials and upholding the highest possible standards throughout, the furniture designs also feature details that echo the attributes of Japanese temples and gardens.
Incorporating the essence of nature in the lives of modern urban dwellers, both design studios, through the unique skills of Karimoku, present an incontestable case for reposeful living.
Interior architects: Keiji Ashizawa Design, Norm Architects
Partners: Karimoku Case Study, Karimoku Furniture
Location: Kinuta, Tokyo, Japan