By Ar. Vinita Wagh
Photography: Katie Edwards & Joshua Peasley; courtesy CAUKIN Studio
Read Time: 2 mins
.
Multinational architecture students and graduates add to their learning curve by creating The Hive Mind Project at Cornwall, UK; all along, contributing actively and positively to the environment and community…
On-site learning is a very significant tool that shapes the professional competence and ethics of a student architect. CAUKIN Studio is one such enterprise - a collective of architecture graduates, working on a variety of design and construction projects worldwide, with a common goal: to tackle social, environmental and economic problems through beautiful, well-crafted design. And in this task, they involve multinational and multi-cultural student groups, who collaborate and detail the project up to completion. In the current project - starting from the basics, the program taught the students the use of tools and methods to build the installation, contributing to a hands-on design experience.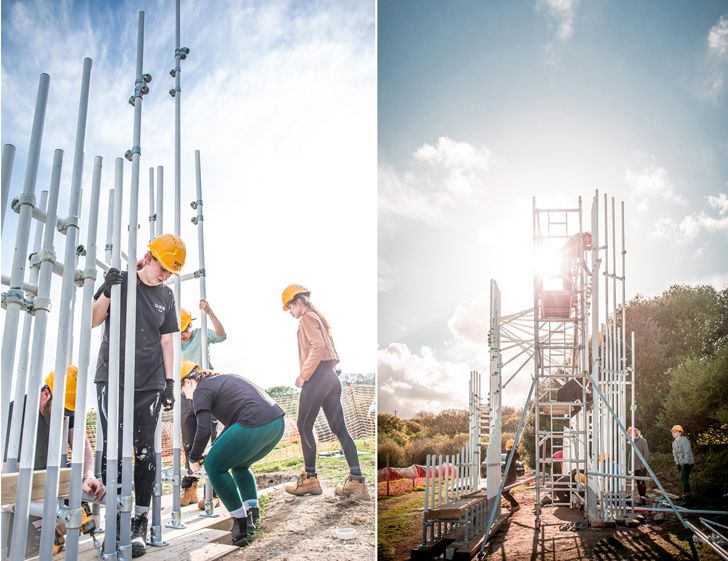 ©Katie Edwards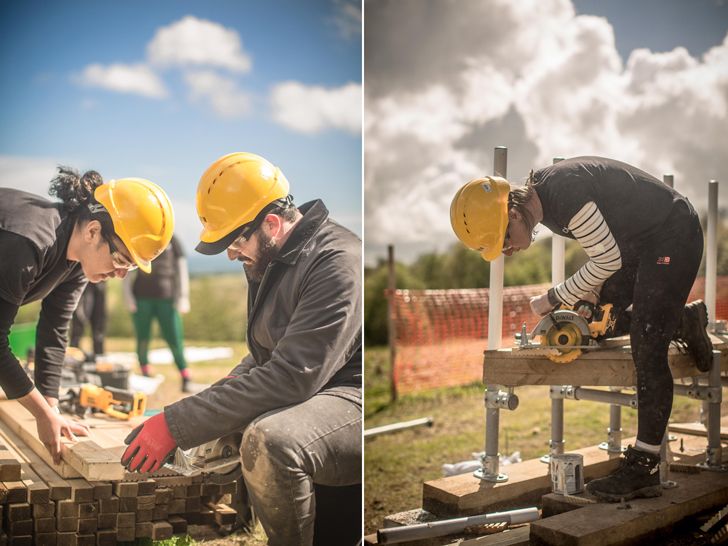 ©Katie Edwards
©Joshua Peasley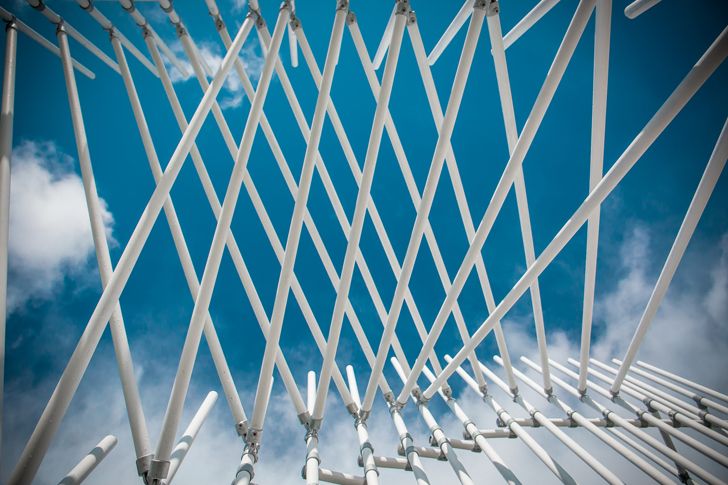 ©Joshua Peasley
The project: Celebrating Eden Project's new status as a protected reserve for the native dark honeybee, CAUKIN Studio undertakes the social enterprise of designing and building an observation beehive of 25,000 such bees, showcasing their importance in the ecosystem.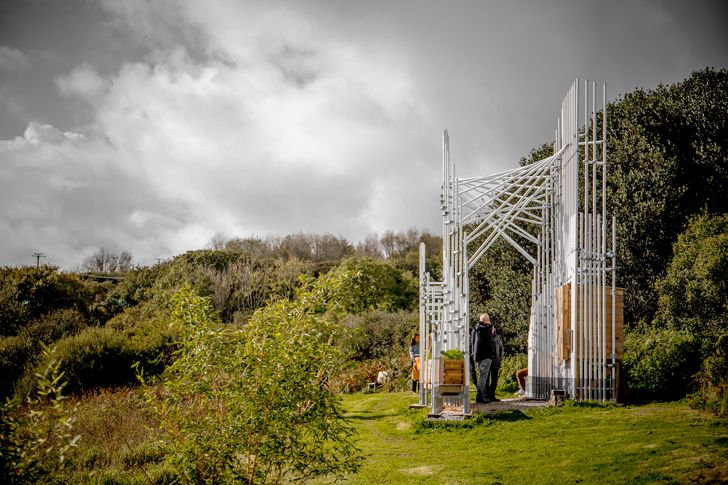 ©Joshua Peasley
©Joshua Peasley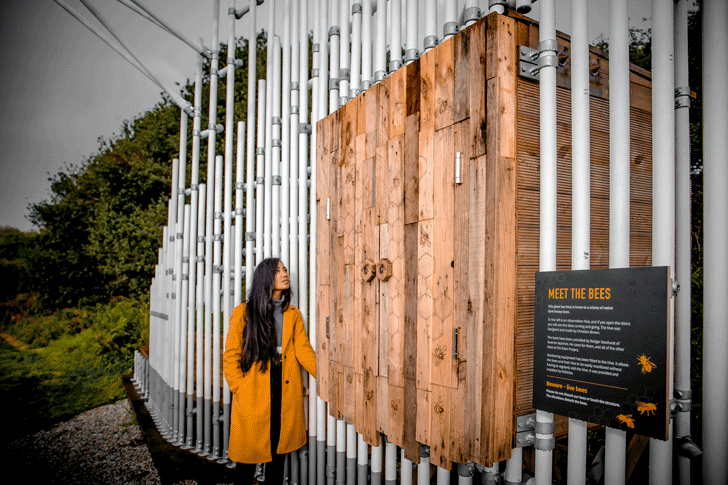 ©Joshua Peasley
©Joshua Peasley
Displaying elegance through its sculptural geometry, the project symbolises the honeybee colony's repute as a Superorganism. The interconnected network of structural columns demonstrates interdependence on one another, the rigid assembly a result of their cohesive functioning. Made of locally sourced, reclaimed scaffolding and sustainably sourced timber, the latticed formation echoes the honeycomb profile. To provide unrestricted viewing, mirror and acrylic conceive the hive, while timber doors and glass screens separates the visitors. To protect from potential disturbances or vibrations on the pavilion, the hive stands in isolation from the rest of the structure. The surrounding landscape, curated with flowers and planters, reflects the cyclical lives of the bees.
The Team
©Katie Edwards
Ensuring that passion for the craft drives positive change, CAUKIN Studio's prototype is a social and community endeavour drawing strength from numbers, much like the bees they have referenced.
Clients: Eden Project, B4 Project
Architecture Firm: CAUKIN Studio
Lead Architects: Harrison Marshall, Joshua Peasley
Design Team: Harrison Marshall, Joshua Peasley, Christian Brown, Cassie Li
Engineering: Centrespace Design
Consultants: Rodger Dewhurst
Collaborators: Christian Brown
Gross Built Area: 30 sq. m.
Project Location: Eden Project, Cornwall, UK