Compiled by Team IAnD
Photography: iF Design
Read Time: 2 mins
.
Renowned and coveted award enterprise iF Design opens its very first, one-of-a-kind design centre that invites architects and designers to leverage the expansive 4000 sq. m. space by conducting exhibitions, business, exploring art and design events and the like…
Chengdu, the capital of Sichuan province in Southwest China plays host to the iF design hub that proposes to "create a new visionary space - an active meeting and exchange centre for the creative industry, where designer and architects, manufacturers, young talents, the media and the public are invited to share their experiences and to focus on current design topics of the world".
Floor Plan
Located in Jingrong International Plaza, a 250,000 sq. m. hub for co-working spaces,
which is designated for international innovation and start-ups, the centre is spread across two levels and equipped with 9 furnished temporary offices and 5 spacious meeting and relaxing zones, 2 event spaces, 5 exhibition areas with sizes ranging from 85 to 165 sq. m. each, besides the signature iF Design café and iF Design shop that invites designers to display and sell their ware to design enthusiasts.
Exhibition Area
The all-white interior envelope is anointed with an open industrial ceiling that carries the perfunctory lights in the custom-configurable exhibition spaces – one of them specially designated towards the front of the building to catch the eye of passers-by. Each of the exhibition spaces follow a thematic product range viz., iF awarded products; electronics; student concepts, and the like.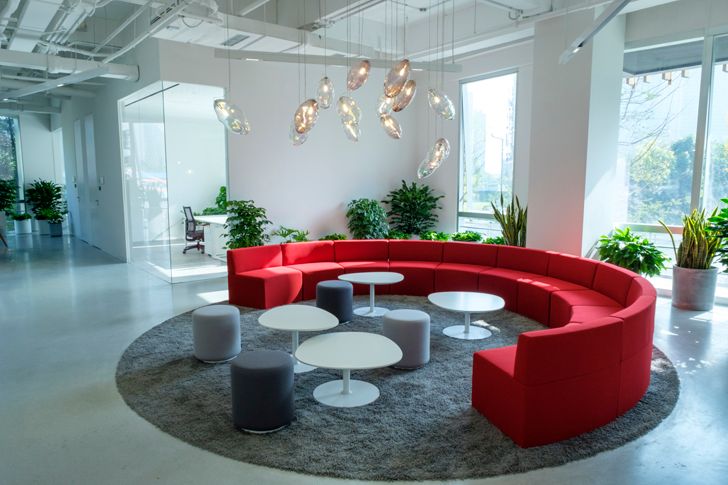 Relaxing Zone
Categorically and strategically drawing attention are the semi-circular red lounge sofas in the relaxing zone that can be used as a social or informal meeting area. The iF Design café establishes the mark of dependability with black chairs in a wood-finished envelope; one event space is designed behind a hexagonal red glass with a large LED screen; whilst peppy recreation zones are integral to the set up….
Event Space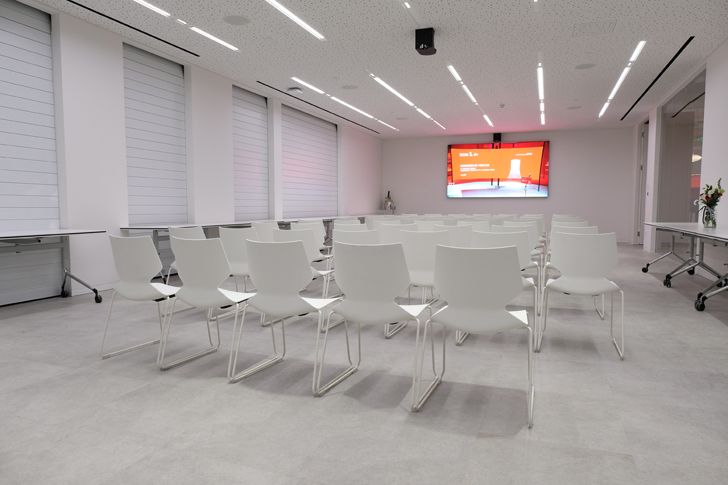 Event Space
iF Design Cafe
iF Design Cafe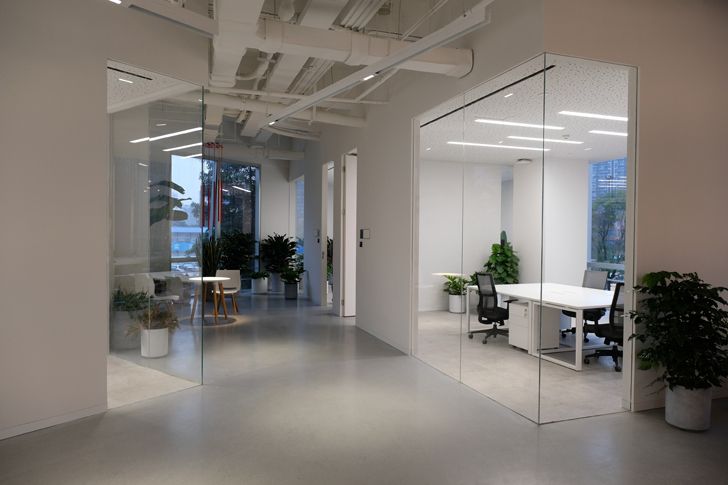 Temporary Offices
Meeting Room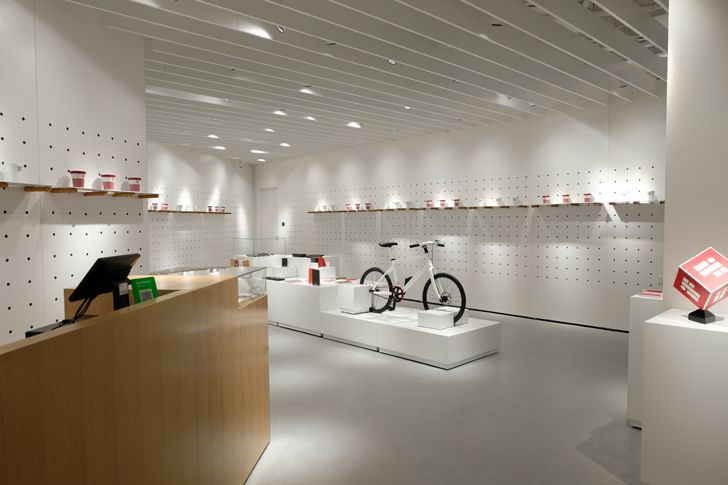 iF Design Shop
There is plenty of room for discussion, exchange, projects and exploration. The centre is designed to offer comfortable and stimulating environments for creative workshops, training courses, presentations, conferences, parties... and provides a hub for the design enthusiast to explore design, whilst the world's first iF Design shop offers exclusive limited-edition products – now accessible by the public!
Exhibition spaces and temporary offices can be rented free of charge f
rom now on
until the end of March 2020.