By Ar. Vinita Wagh
Photography: Jaime Navarro; courtesy the architects
Read Time: 1 min 30 secs
.
Offering an avant-garde view of the galaxy, this restaurant in Mexico portrays a ceiling that makes prominent the tropes of the universe's captivating mysteries…
Aptly christened 'Interstellar', the restaurant draws inspiration from the 2014 sci-fi blockbuster.
Located in Mexico City's Citibanamex Exhibition Centre, the 200 sq. m. restaurant designed by the collaborative effort of three design studios - Almazán Y Arquitectos Asociados, Concepto Taller de Arquitectura and Pin Studio, crafts a surreal experience. Exceptionally otherworldly, the theme captures the enigma of the unknown, allowing one to immerse and escape into the metaphysical landscape of outer space.
.
.
.
.
By converting void into content, this transformative design weaves together time and space to create a mesmerising, visually spectacular environment. With the undulating walls and ceiling bejewelled with 250,000 LEDs, the dramatic interiors evoke surprise, curiosity and awe.
Contrasting against the black background, the LEDs enact a star-studded night sky. Mirrored tables reflect and magnify this experience – a thousand stars almost within reach!
.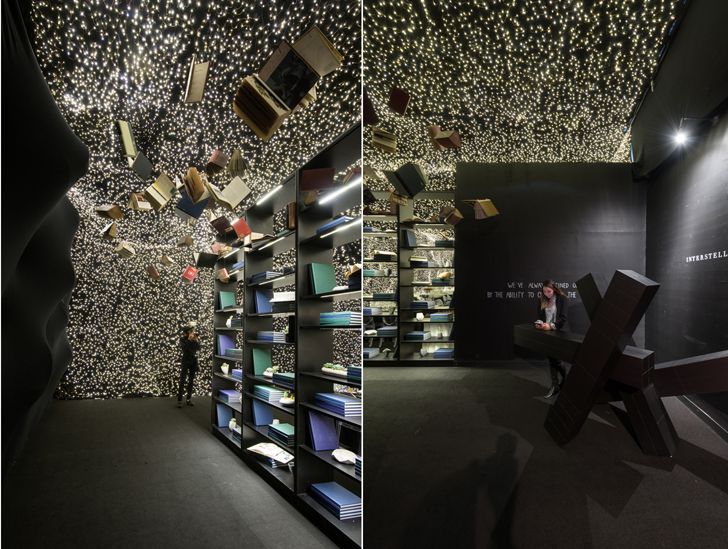 .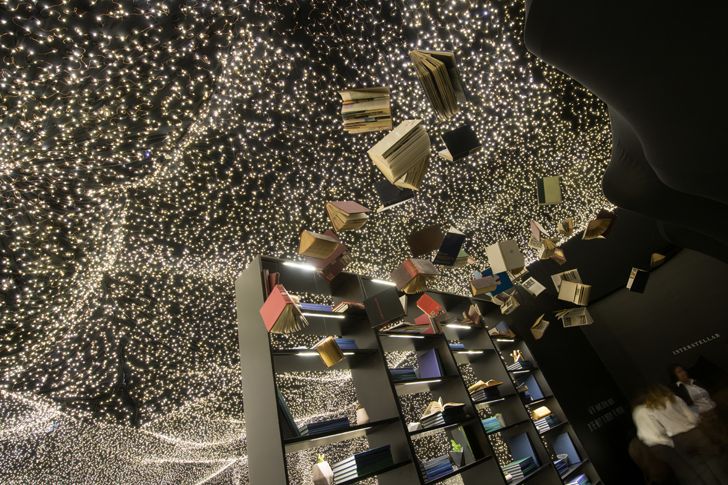 .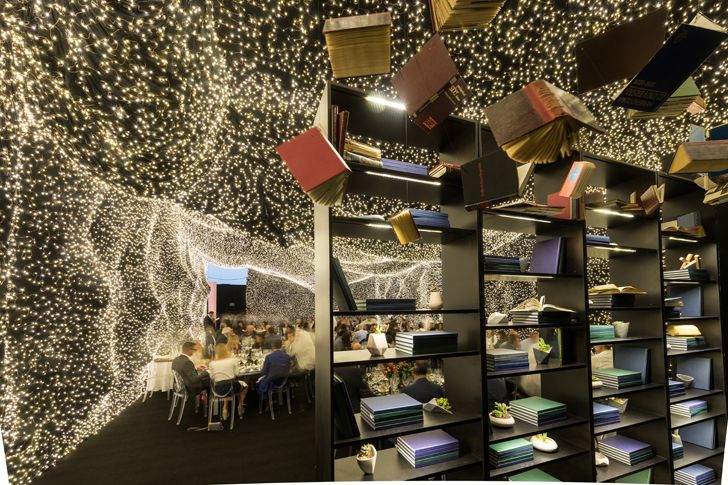 .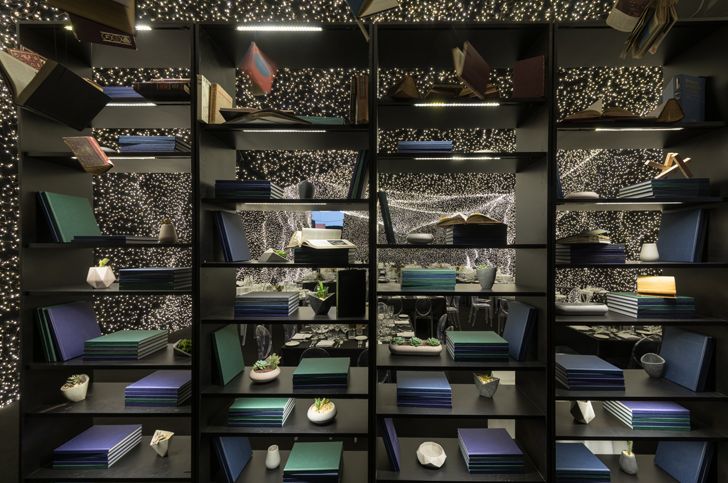 .
The otherworldly space theme begins at the entrance, where books appear to be floating - suspended from the ceiling, recalling anti-gravity; and continues throughout.
Created for Millesime Mexico 2019 – an interactive haute cuisine event, the interiors are powerful in presence and impact.
Project Name: Interstellar
Architect Firms: Almazán y Arquitectos Asociados + Concepto Taller de Arquitectura + Pin Studio
Design Team: Guillermo Suarez Almazán, Salvador Cortez, Guillermo Almazán Cueto, Alberto Dana, Karen Goldberg, Daniel Dana, Luis Parcero.
Collaborators: Floral architecture, deco29
Location: Citibanamex Centre, Mexico City