Compiled by Pari Syal
Photography: Kevin Brost; courtesy the architects
Read Time: 2 mins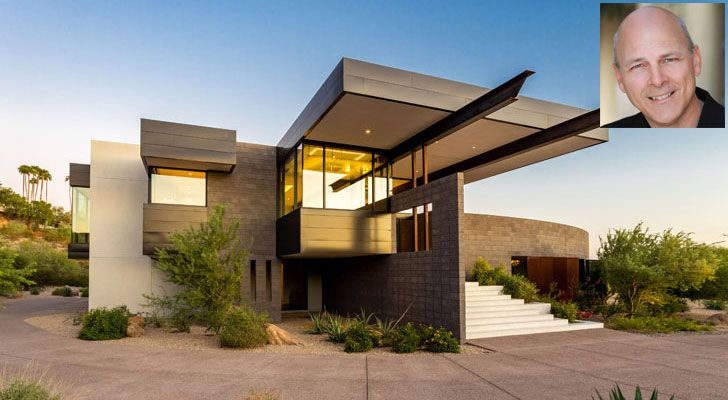 Bridge View House (inset) Ar. Brent Kendle
Kendle Design Collaborative crafts an individualistic home with mountain and valley views on a plot with minimal elevation…
Rising to the challenges of a natural desert wash with an abrupt edge at one end of the plot and a significant drop in elevation at the other, not to mention the overly large setbacks as well as Hillside Zoning that imposes greater building envelope restrictions, the architects create a home that stands out with its modern vibe in the wild surrounds.
©Chibi Moki Photography
.
.
.
The design solution organises the home in two levels. Designating the main living spaces to the upper floor, the master bedroom, kitchen, and living rooms are provided with endless views of the valley and surrounding mountains, while bridging across a lower level composed of children's and guest suites along with indoor and outdoor activity areas viz., a pool and a barbeque.
.
.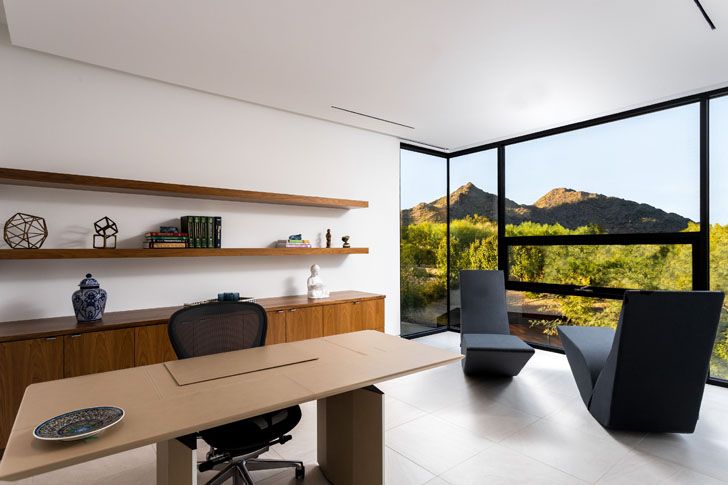 .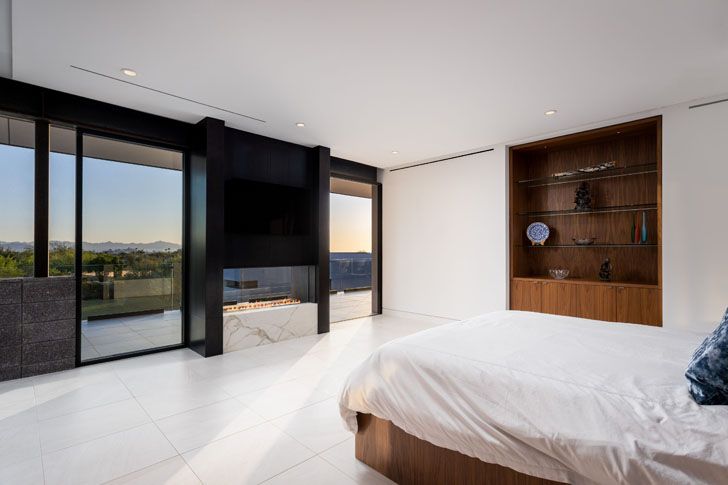 .
.
Cantilevered roofs and second storey balconies provide essential shade for the lower level and outdoor recreational activities during hot summer months, while the solid, curved block wall with recessed openings limits western sun exposure. The home seamlessly unifies itself with the site featuring a rich palette of oxidized steel, block, and integral coloured stucco. It simultaneously highlights its glass balconies and modern art and furniture - a symbol of refined contemporary taste and up-to-the-minute lifestyle.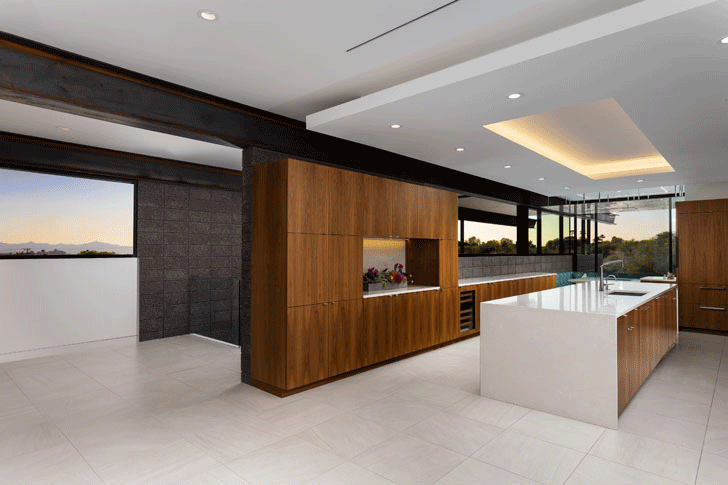 .
Millwork in the kitchen, as throughout the home, is an extension of the architecture and conceived as a sculptural form as well as functional storage. In contrast to the cool grey material palette, burnished block and steel, and book-matched walnut veneer adds drama and warmth. Scale is modulated between cosy and dramatic via the inclusion of floating ceiling clouds and light coves that define the spaces below.
.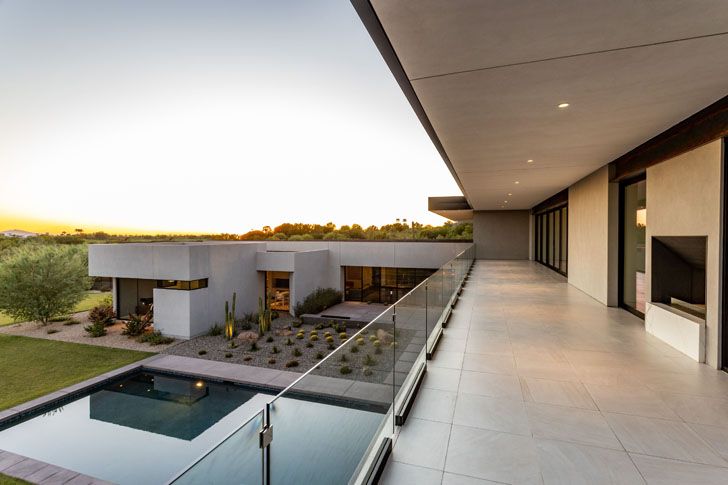 .
.
.
Here, the contrast is almost metaphoric with one's desire to live amidst nature without compromising on modern lifestyle choices - juxtaposing the very contemporary interior finishes and floor-to-ceiling glass panes that usher in the views, making for the much-desired seamlessness, with the absolute rusticity of the desert exteriors and the climate-sensitive architectural planning. Complementing the conceptual planning of the home is the split-level entry hall - part foyer, part gallery – which acts as a social and special connector between formal and informal living spaces, reducing the perceived separation between levels.
Kendle Design Collaborative once again endorses its claim to specialising in regionally inspired modern design. The Bridgeview residence, as this abode is christened, is born organically out of the homeowner's unique program needs - an authentic reflection of their unique place and time.
Project name: Bridge view
Architect's Firm: Kendle Design Collaborative
Lead Architect: Brent Kendle
Interior Design: Elizabeth Rosensteel
Landscape Architecture: GBtwo Landscape Architecture, Inc
Gross Built Area: 7,000 sq. ft.
Location: Paradise Valley, Arizona