By Ar. Vinita Wagh
Photography: Nguyen Tien Thanh; courtesy the architect
(inset) Ar. Doan Thanh Ha
This residence embraces the tropical context of Vietnam, intensifying interactions between architecture and nature, negotiating form, function and experience.
Designed by H&P Architects in BacNinh city, this 700 sq. m. house accommodates an extended family of 4 generations. Befittingly labelled the 'Tropical Cave', the project embodies qualities of resilience and sustainability through materiality and passive strategies, with user experience at its core.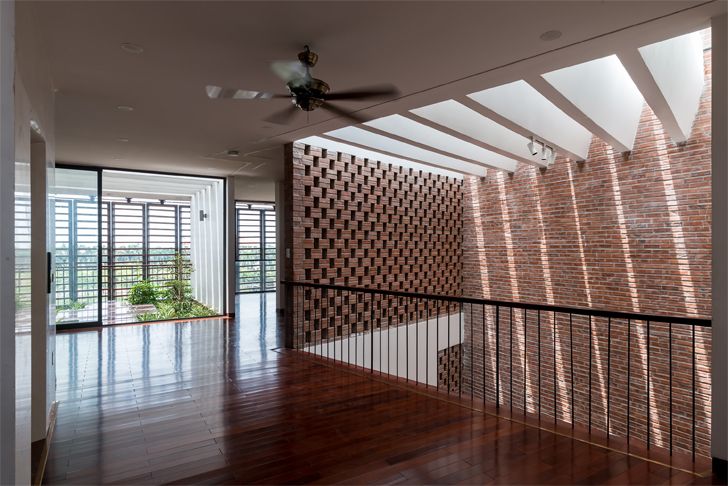 .
.
.
.
The design brings in light and space effects within the volume, highlighting chiaroscuro, and lending a cave-like character that plays up the senses. With a low entrance, a wide and high inside and narrow nooks and crannies, the manipulation of voids catalyses the structure of the house – layers of walls that shield and connect internal spaces for wind catching. Brick walls juxtapose white concrete walls, defining double-heighted volumes and uncluttered spaciousness. Staircases through the levels, often random, guide movement - a fresh journey of experience offering interesting views and non-repeatable imagery. Spaces transition from shared to semi-private to private.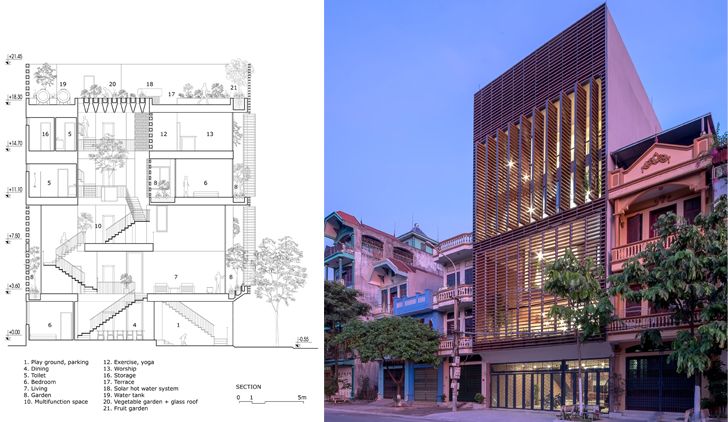 .
Door Detail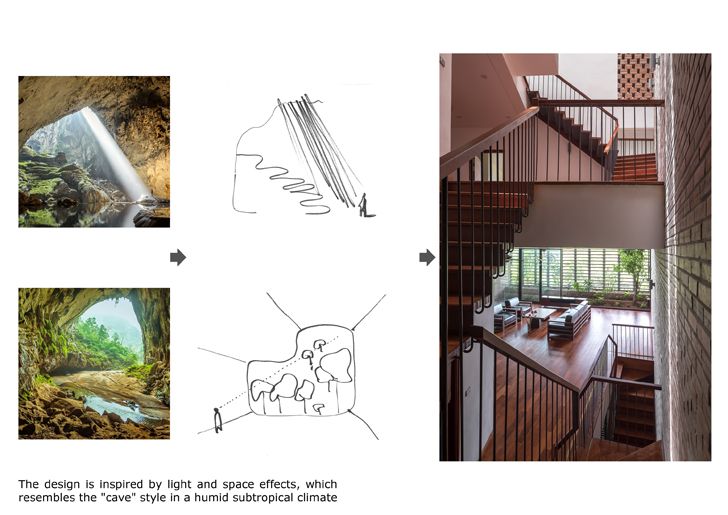 .
.
.
The front façade comprises of two large door systems, each with 10 doors of 6.6m height each, opened and closed by hand through a power assisted steering wheel, positioned one above the other – constituting its multi--storeyed volume. This perforated door system allows even light distribution through the verticality of the volume, gradually darkening inwards. The openings provide a customized view, softening the edge between the inside and the outside. Vertical streams of light filter in through the skylight, as vegetation warms the house – all regulating the microclimate inside.
.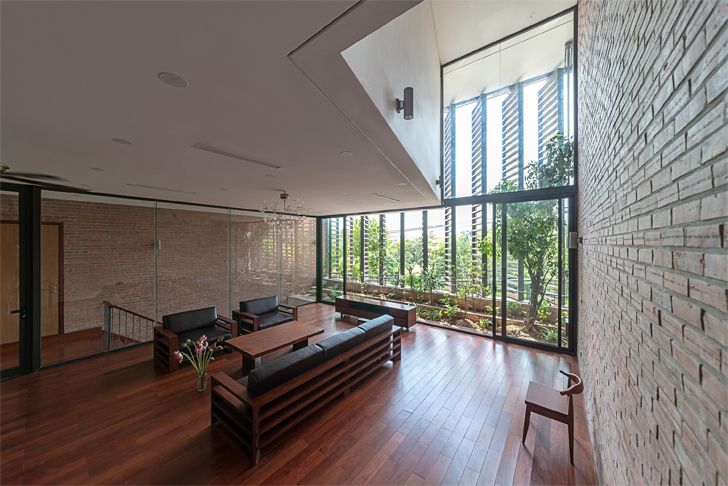 .
.
.
.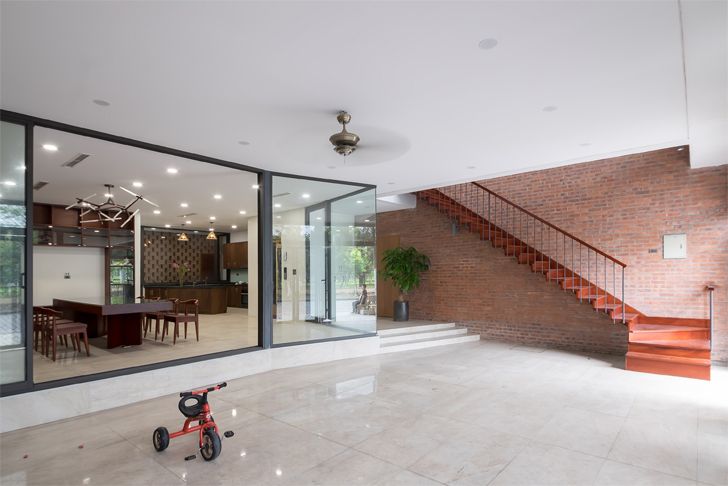 .
Rooted in its surroundings while maintaining a perception of transparency and lightness, this contemporary house speaks of simpler times - where harmony exists between the built and the environment, and visual appeal lies in understatement.
Architect: H&P Architects
Team: Doan Thanh Ha, Tran Ngoc Phuong, Nguyen Hai Hue, Trinh Thi Thanh Huyen, Nguyen Duc Anh, Ho Manh Cuong, Nguyen Van Thinh, Nguyen Thi Ngoc Mai.
Land area: 160 sq. m. (9.7m x 16.5m)
Total floor area: 700 sq. m.
Location: Hai Ba Trung Street, Bac Ninh City, Vietnam