Photography: Adrià Goula; courtesy v2com
Read Time: 2 mins
.
Crazy Pianos is undoubtedly a different club. Instead of a DJ, two red pianos entertain diners, until they get the public dancing around them…
A crazy, different and sexy venue. The well-known Crazy Pianos music club in Den Haag, Netherlands stands refurbished with a design rich in details and spaces, full of cinematographic references and little crazy stories: an atmosphere that invites you to get carried away and lose your mind.
.
.
.
.
.
The space is conceptualised as a cinematographic sequence of a surreal film that is focussed on generating innovative experiences and interactions and reveals itself in a multitude of layers that can create new situations. The layout is organized by clearly differentiated areas surrounding the focus point of the room: two red pianos on a small stage. The pianos play showstoppers that contribute to live music and a fun, carefree atmosphere that gradually transforms the night until it gets the public to hit the dance floor.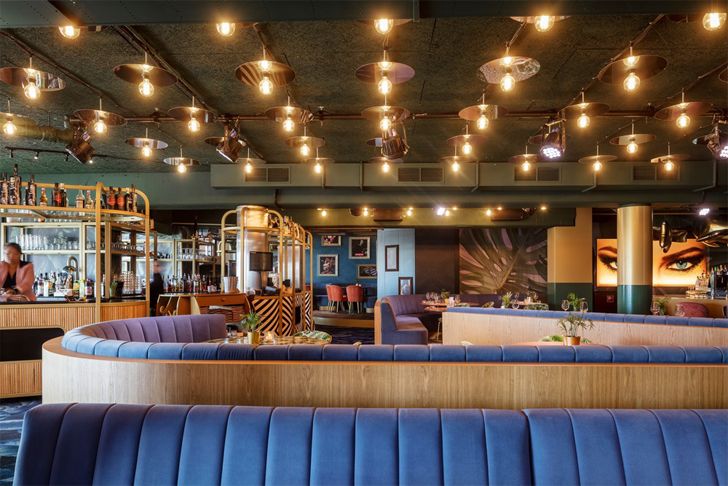 .
.
Each area is designed as a new scenography within this film, starting from the "Ticket Carrousel" to the "Art Gallery" to the "VIP Cages". More intimate or social, more comfortable or active, each diner can find his ideal space according to the mood of his night.
Slightly elevated platforms ensure that all areas can see the stage, while their organic shapes invite diners to move and socialize. As the night moves forward, the tables around the pianos disappear making this area a lively dance floor.
The architects see the bars as two different energy poles that balance the pianos. With a compelling and differentiated personality, their design surprises clients while inviting their interaction. Designed with stairs at both ends, the "Catwalk Bar" is literally converted into an elevated stage, where staff and clients become improvised "gogos" of the night. At the opposite side, the "Blow Bar", a small and intimate circular bar, with its sexy look and festive atmosphere, invites clients to get closer, drink and chat.
The organic-looking patterns on the walls and carpets together with the curvy platforms create a flowing space with a romantic garden feeling juxtaposed by colourful furniture pieces and symbolic objects with a surreal touch.
.
.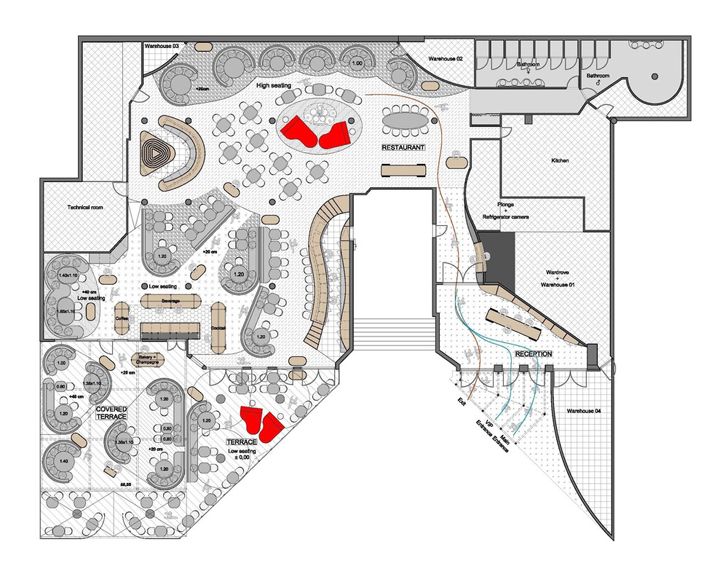 .
Pushing their new commercial strategy that aims for a more demanding audience from a wider age bracket, without losing the essence of the original club, the renewed space is not a design to look at, but one to live and experience.
Interior Design: El Equipo Creativo
Design Principals: Architects Oliver Franz Schmidt, Natali Canas del Pozo, and Lucas Echeveste Lacy
Location: Den Haag, Netherlands