Photography: Vincent Leroy
Read Time: 1 min 30 secs
"The Sun Always Rises in the East"(inset) Artist Vincent Leroy (photo credit: Stéphane CHARBEAU)
Vincent Leroy reveals "The Sun Always Rises in the East" in China, a symbolic installation that mirrors the brightest star, its restful rhythm evoking introspection.
Through an interplay of fluid movements, vivid optics and imperceptible technology in his works, the contemporary French artist finds fascinating harmony. His work often reimagines everyday objects and phenomenon that we underappreciate and sometimes even dismiss as trivial. Altering the way humans perceive this world, powerful themes bring to life his sharp imagination.
The installation, curated by Debut Studio, reinterprets the sun – its abstract 'low resolution' form a derivative of the pixelated video games of the last decade. Like the sun, this sculpture is in motion, changing all the time, seemingly made of light, with no beginning and no end – almost infinite.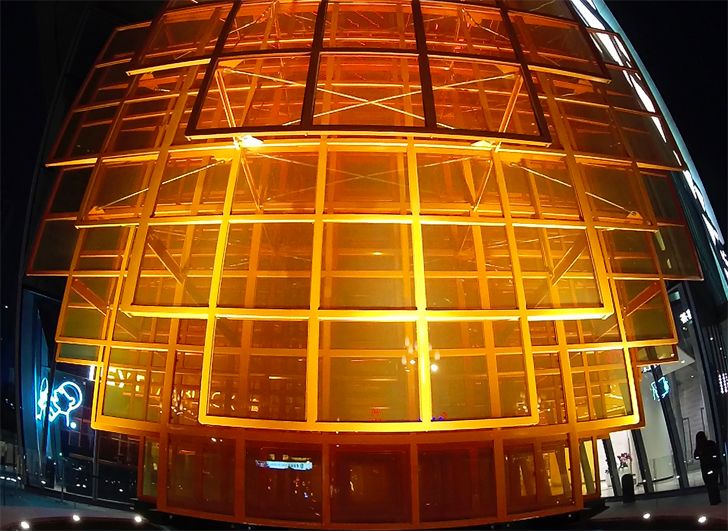 .
.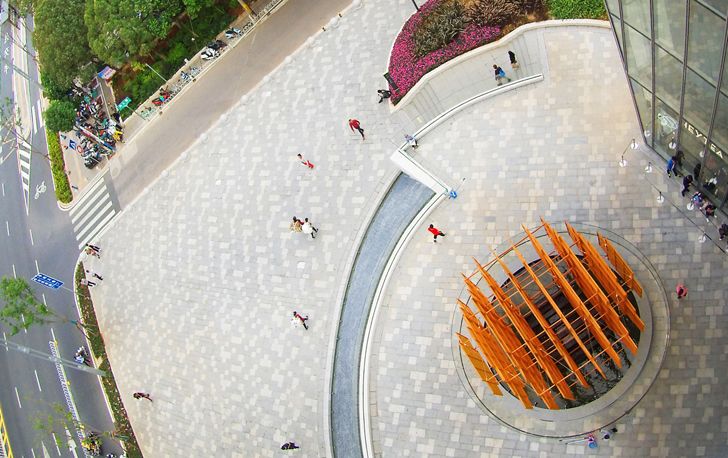 .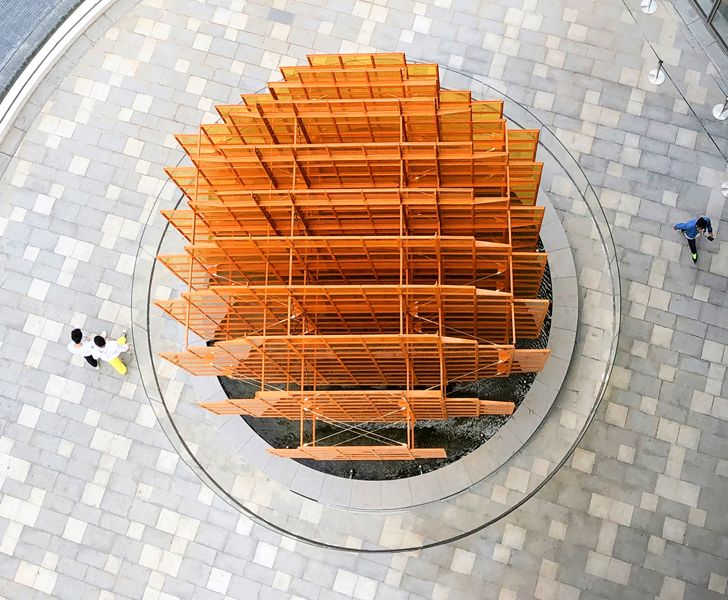 .
The installation is 7.4 m tall and 6.5 m wide; it sits in front the new Kunming's mall of Hang Lung Properties, representative of the sun as it rises over the mountain of Yunnan. A fuzziness of facets, this enigmatic and dynamic blur comprises of a system of transparent, orange glass panels set in stainless-steel frames mounted on a motorised turntable above the water fountain. The overlapping composition of panels and motion brings into focus an infinitude of gradations in colour and their nuances, reflecting rich orange hues.
.
An effort to plunge people into greater contemplation, the deliberate, gentle rotation plays a game of transparency and shadow on the ground. The installation's appeal lies in this very reflection that not only relates to speed and distance, but also with grounded reality that is so essential today, as one seeks internal harmony through natural rhythms.
Size: 6500W x 6200D x 7400H mm on water fountain
Medium: safety glass, stainless steel, motorised turntable
Commissioned by: Hang Lung Properties
Curator & Project Management: Debut Studio - Hong Kong
Manufacturing & Engineering: Purple Roof – Shanghai
Lighting: Iguzzini - Paris / Shanghai
Location: Spring City 66 mall / Kunming / Yunnan Province / China