Photography: Saranin Artemy
Read Time: 2 mins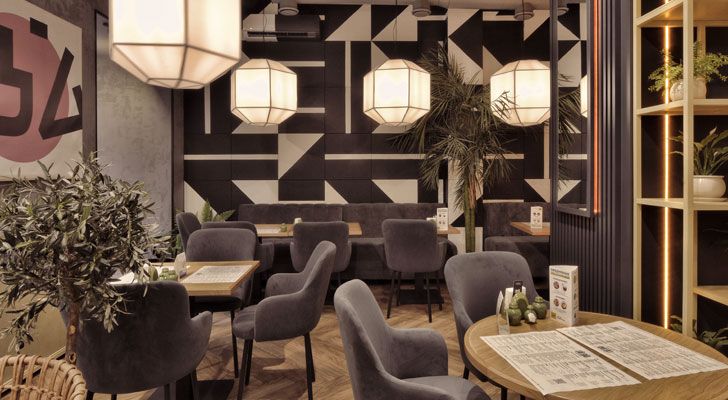 .
Conceived as a puzzle, the interiors of the Lao Bao Café in Russia, designed by ALLARTSDESIGN, camouflage abstract, traditional elements of Asian culture in plain sight.
The café replaces a bookstore to now feature Pan Asian cuisine. Reflecting an eponymous contemporary design style, its interior calls to mind simplicity, balance, and serenity – a zen space anchored by natural materials and softer, earthy tones.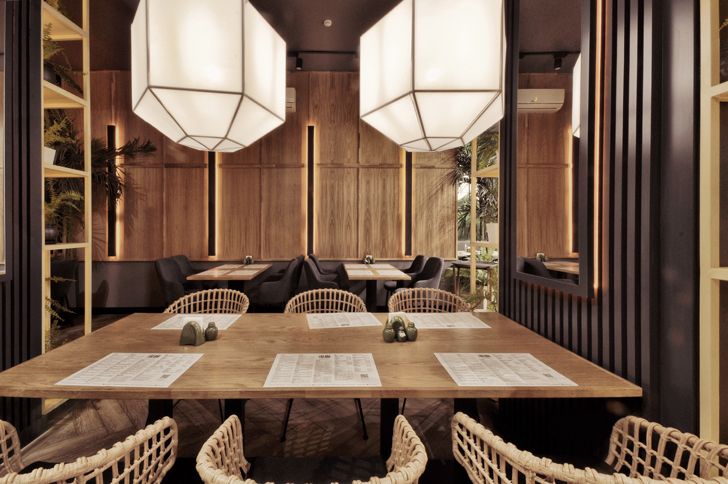 .
.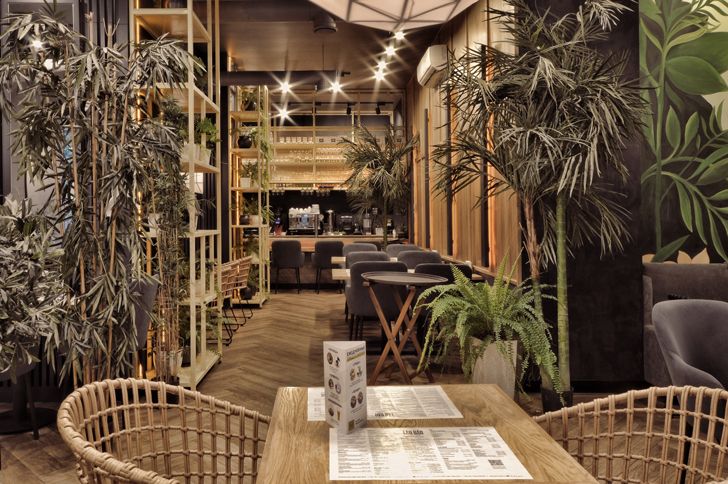 .
Glazing frames the entrance wall, giving a peek of the tranquil yet tantalizing space inside. Inside, high ceilings and central columns structure the 1460 sq. ft. ground floor space to cater to 60+ guests and a variety of seating arrangements – all using same type furniture.
Cocooned in a dual-toned palette, the interior expresses shades of grey and beige through graphite walls, monochrome exposed ceiling, wicker furniture and the use of bamboo. A ribbed background drapes the large columns, lending tactility and creating a three-dimensional effect. Mirrors set within add expanse to the space.
.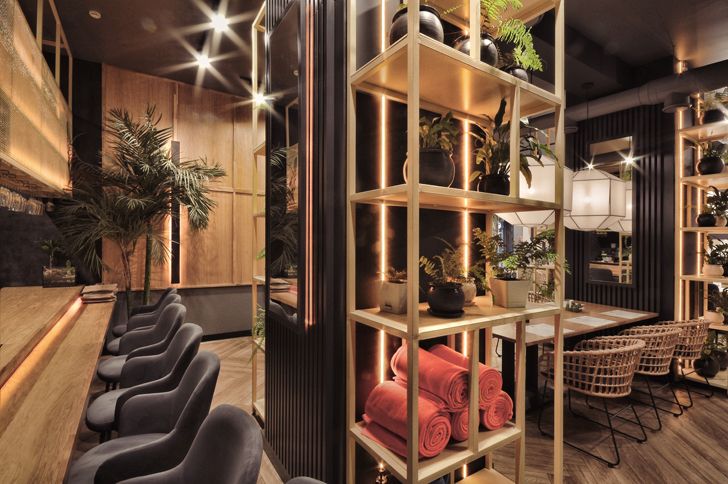 .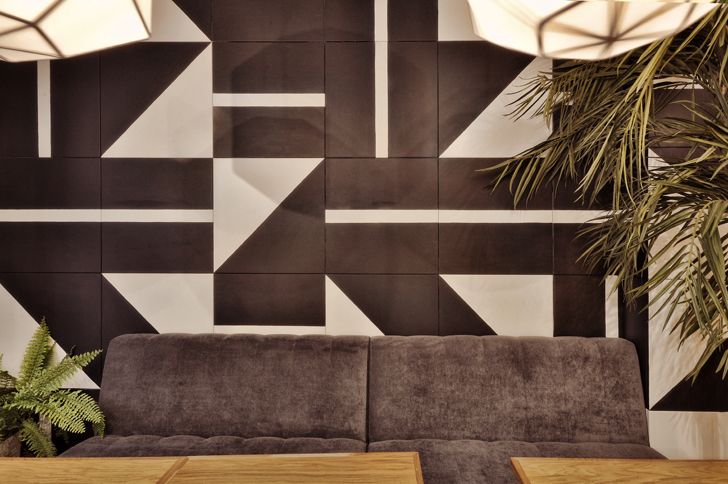 .
The wall on the far left recreates the Kanji, the traditional Japanese hieroglyph adopted from Chinese characters. Their modern reinterpretation in abstractions of black and white present a riddle, piquing curiosity. Linear wall light fixtures take inspiration from the blade of the Nihonto sword while large, custom lamps adorn the ceiling.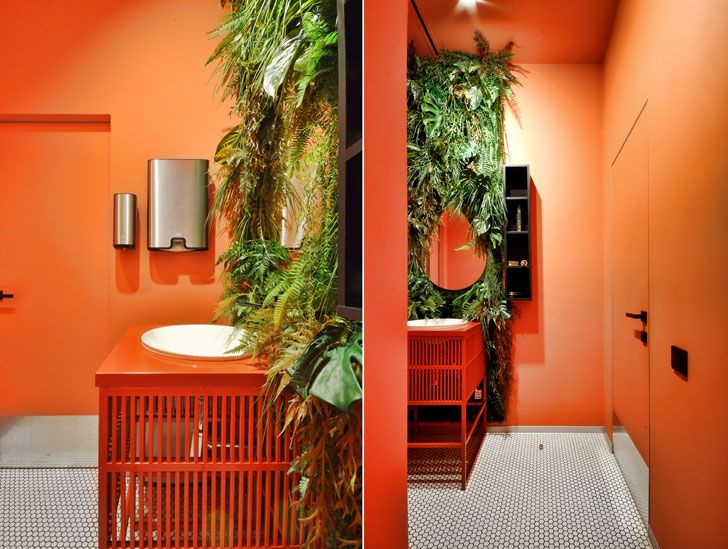 .
In this muted space, the washroom stands out as a bright, exclusive element, symbolising a tuna roll of orange walls, white floor, and green plants. Marking a distinctly different colour scheme, the aesthetic functions as a visual and palette cleanser – resetting taste buds and perspective.
Subtly hinting at the rich culture of Far Asia, the studio puts food under the spotlight, allowing the cuisine to command the experience through the brilliance of flavours and the riot of colours.
Design Studio: ALLARTSDESIGN
Principal Designer: Artemy Saranin
Location: Russian Federation, Perm