Photography: Courtesy the architect
Read Time: 2 mins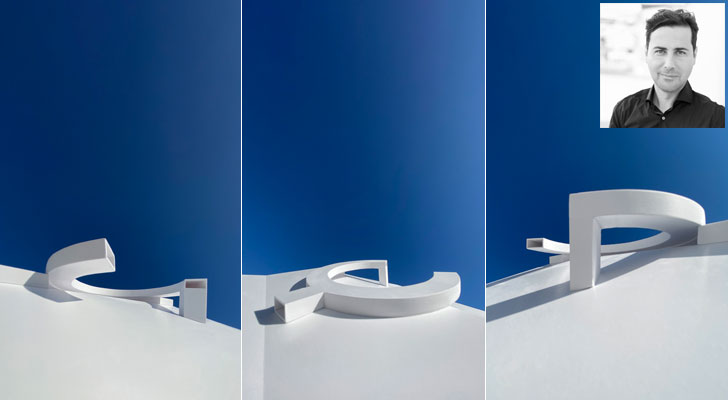 House of the Sun (inset) Ar. Fran Silvestre
A vision in white amidst the blue, Fran Silvestre Arquitectos once again stuns with a sculptural masterpiece that wholeheartedly takes in Marbella's panoramic horizon and the infinity beyond.
The 'House of the Sun', with its sharp edges, artistic expression, spatial drama, and minimalist form, is an eloquent reminder of the firm's incredibly unique understated, yet powerful design language.
Andreu Alfaro's sculpture 'The Door of the Universe' and Eduardo Chillida's 'In Praise of the Horizon' serve as inspirations, their dynamism and radial geometry pushing the designers to think, go beyond the limits, reflect on the allure of the horizon and question the infinite space.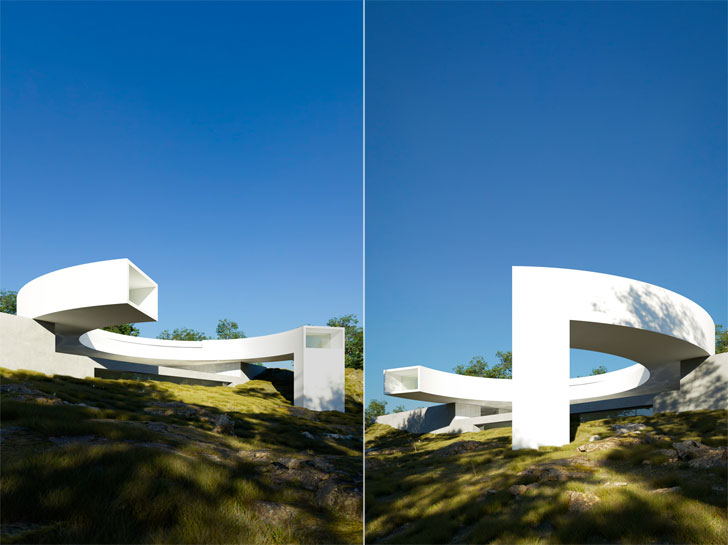 .
.
A cathartic project, the villa does exactly that, as it looks towards the blue waters and the Mediterranean skyline, placing the user at the threshold between the tangible volume and the boundless universe. Perched on a sloping plot, the villa takes the form of a circular segment, cantilevered at one end, and anchored at the other. Tucked into the landscape, the basement and ground floor host public areas that enjoy a connection to the deck and central open space.
.
.
.
.
Alternately, the upper floor houses the private rooms, opening to the landscape in a controlled manner. It structures the iconic ring and fashions a continuous, massive overhang for the public areas below. With the circulation predominantly choreographed along the outer edges of the ring and functional spaces inserted in-between, the expansive configuration frames views, while protecting the inmates from prying eyes and powerful winds.
As the structure negotiates between the solids, voids, the geometry and the resulting silhouette, the firm brings in the idea of open centrality, attempting to depict the immeasurable – an idea that constructs a captivating space much like the horizon, one that exists in nature and yet is almost impossible to replicate.
Architecture: Fran Silvestre Arquitectos
Project Team Principals in Charge: Fran Silvestre, María Masià, Estefanía Soriano, Sevak Asatrián
Interior Design: Alfaro Hofmann
Location: Marbella, Spain