Compiled by Pari Syal
Photography: Hans-Petter Bjørnådal; courtesy v2com
Read Time: 2 mins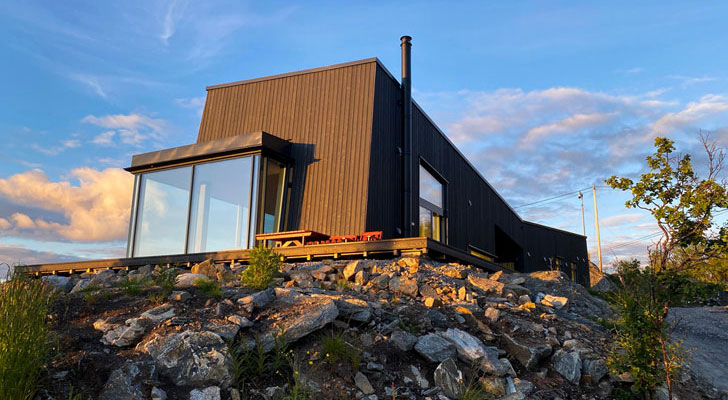 .
Norwegian architecture firm Bjørnådal Arkitektstudio use their artistic approach to architecture to craft a small cabin amidst one of Norway's finest landscapes…
Located in Senja, north of Norway, near a small fishing village called Hamn, and surrounded by majestic mountains, magical fjords with thriving fishing villages, holding on to narrow bits of land between mountains and ocean, the cabin has one of the most spectacular views in the terrain.
The brief called for a family cottage with panoramic views of Senja's stunning mountains and nature. In such a beautiful and delicate landscape, Bjørnådal Arkitektstudio felt it important to build with nature and create a project that feels like a part of the landscape.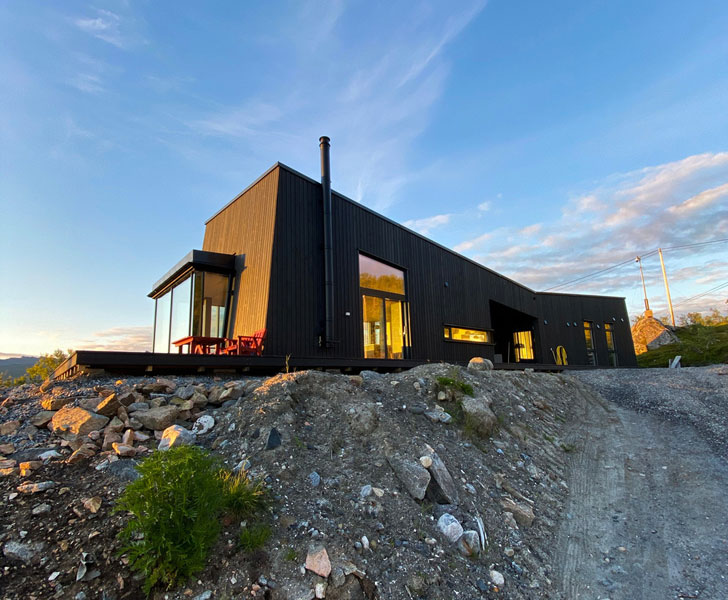 .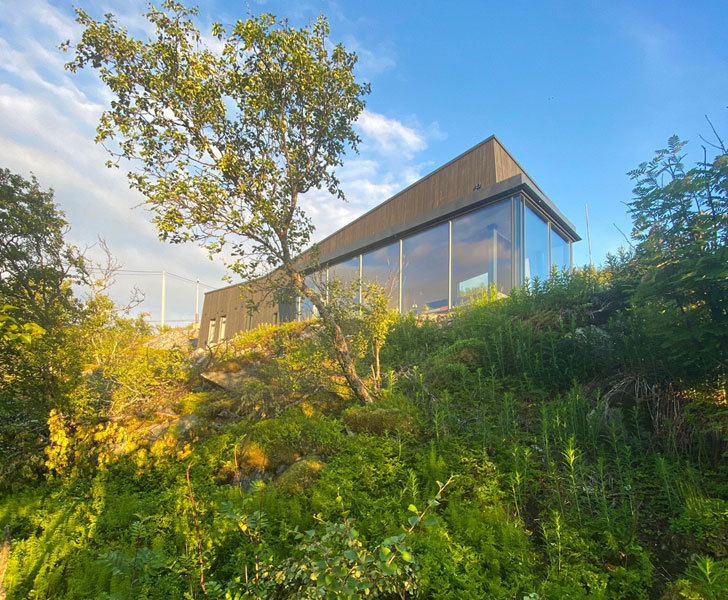 .
.
By studying old Sami building traditions, the architects found the ancient tradition of "Heller" where Sami would find shelter and build a cottage under large rocks. By shaping the building envelope like a stone with natural lines like the mountains, one could make a large panorama window in this shape. The project then becomes a "rock with a view" that settles naturally in the terrain - hidden by the forest from neighbours and the main road. Still, on the inside of the cabin, you feel like being part of nature.
The cabin has a wooden facade painted in dark grey to naturally blend in with the surroundings. The windows are made of wood and aluminium with details in steel to protect from the harsh winter storms. The main entrance is carved into the building mass and creates a sheltered space to relax.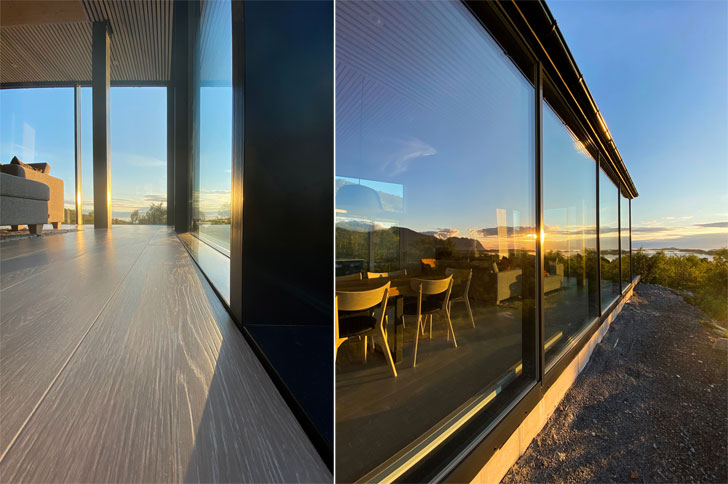 .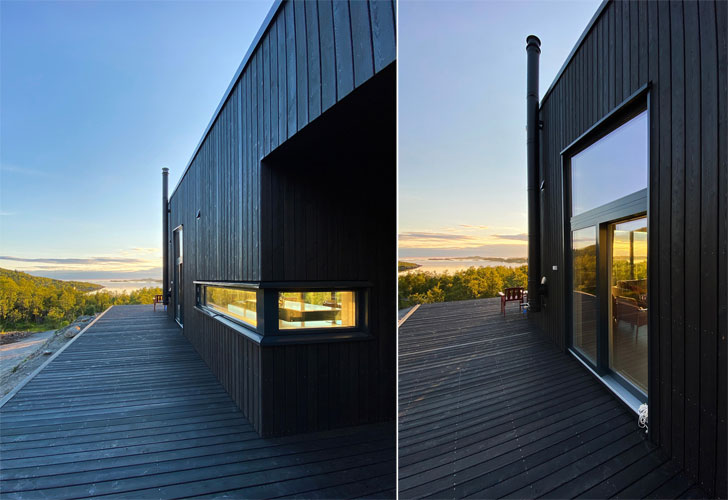 .
.
.
Inside the cabin, the walls are covered with pine boards, oak floors, and a 45 x 45 wooden slated ceiling. This creates a warm and cosy atmosphere to relax by the fireplace.
The lines between inside and outside have been blurred and the space changes in tune with the light and landscape.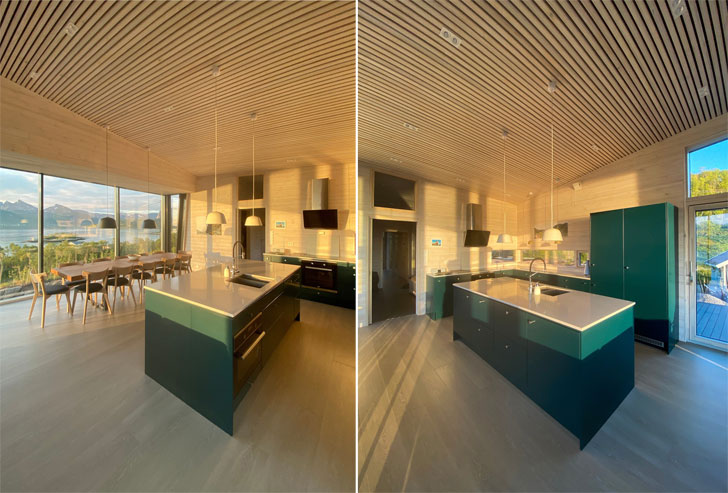 .
.
"Architecture is about facilitating life that will take place inside the built, and that this life thrives and grows in symbiosis with our world. Architecture is not just the shell that keeps you dry and shields you from the forces of nature. It will also help to recreate the connection between man and nature, man and the cosmos," says Hans-Petter Bjørnådal, principal architect of the firm.
Official Project Name: Cabin Senja
Client: Solbjørg Sørensen & Reidar Fagerholt
Architects/designers: Bjørnådal Arkitektstudio AS
Principal Architect: Hans-Petter Bjørnådal
Design team: Architect MNAL Hans-Petter Bjørnådal
Collaborators: Reidar Fagerholt & Solbjørg Sørensen
Landscape Architect: Bjørnådal Arkitektstudio