By Rutvi Ashar
Photography: Courtesy

Note Design Studio
Note Design Studio's collection for Fogia consists of furniture and furnishings
that have taken the bare minimum of an accessory and turned it into a beautifully crafted must-have!
Arch, Figurine, Kloster, Land and Rest
by Note are the new products that were launched at the recent
Stockholm Furniture Fair 2016; available at the Fogia store
. The
leading brand of Swedish furniture best known for smart pieces made from scratch is also known to uphold a contemporary twist on classic materials. This communicated with Note Design Studio has led the latter to design each product with a strong and addictive narrative. Elegance and beauty blend with a pragmatic approach, drawing the attention of every creative as well as non-creative person.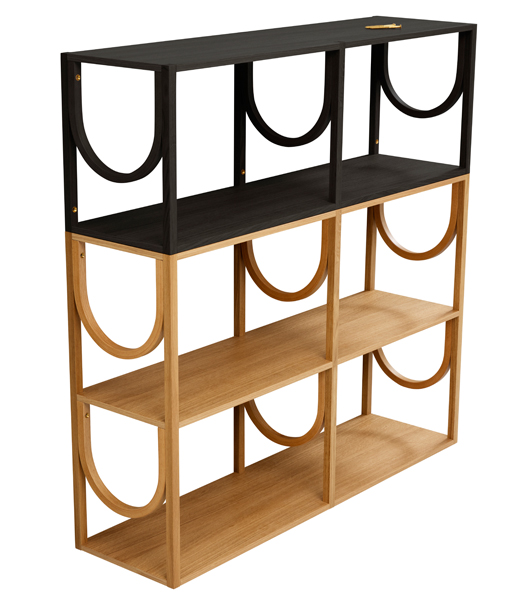 Arch Bookshelves
Kloster range of blankets
While
Arch
is an elegant bookshelf with a practical strong point and noteworthy aesthetic arches; Figurine represents a classic wooden chair design that will be a part of every household very soon; Kloster is a range of blankets inspired from the natural colours off the Swedish west coast; Land is brought to life by angular stripes of different colours and sizes that blend to make a dynamic rug and Rest cushions create a pleasant atmosphere of pastel shades combined with neutral monochrome accents.
The essence of these products lies in the focus on their applicat
ion; where stripping down to the bare minimum is what works in this case. Exploration of colour, fabric and wood has resulted in these strong individual pieces to possess a characteristic to combine and create a harmonious interior atmosphere.
The concept of the products is what defines Note;
practicality is what accentuates the aesthetics in the products. Trends will come and go, some work while others fail; but the timeless twists on classics such as these tend to last for eternity...